About link in "Entry page"
Autor:
Mihai B.
Visitado 532, Seguidores 1, Compartilhado 0
Hi!
I try to insert in HTML option from "Entry page" a link throu an another site or an another page in the same site but when I test the result I receive the err message like this in attached file.
I put below the text of HTML code.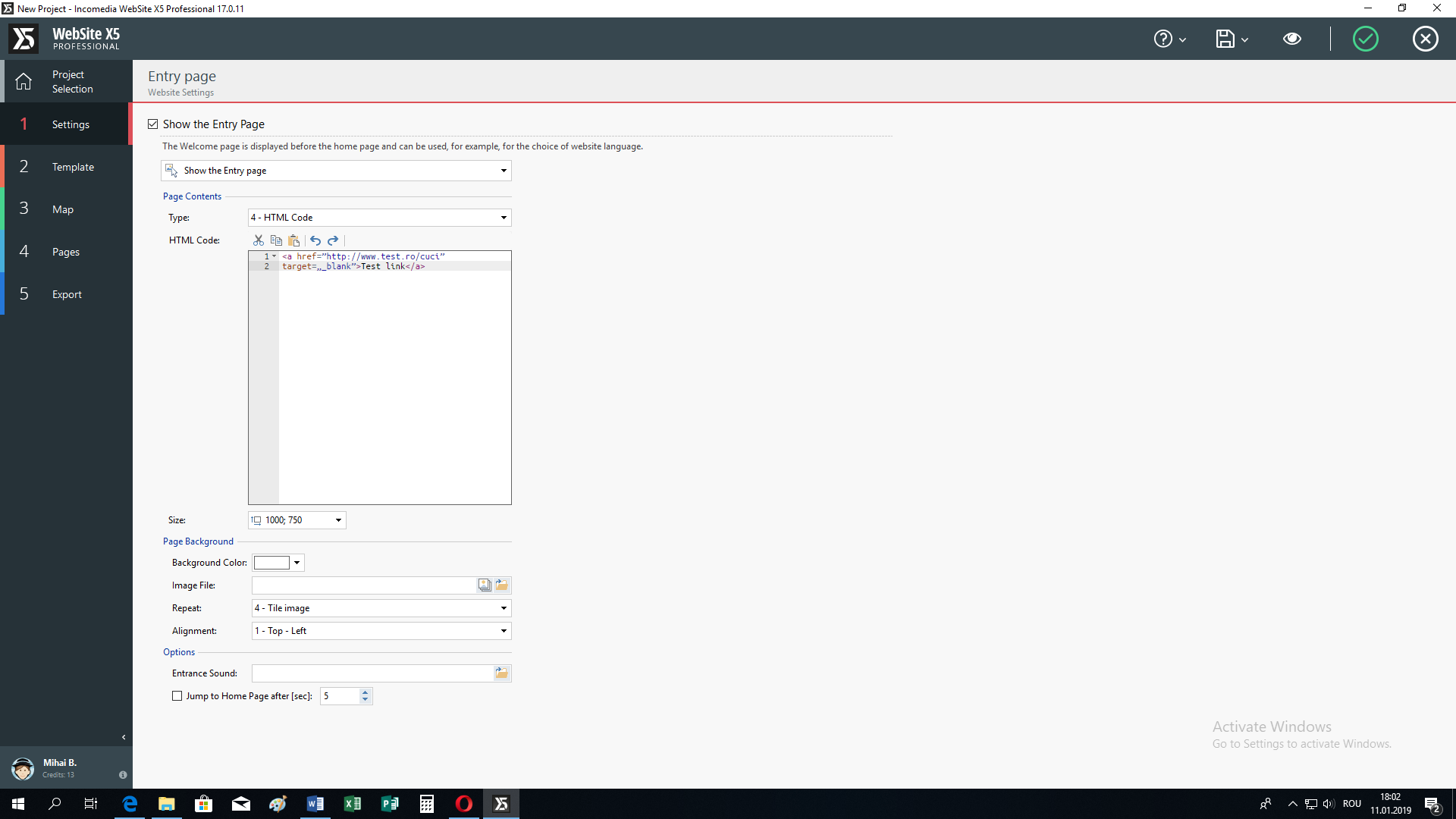 Where I mistake?
Thank you verry much!
Best regards,
Mihai B.