New tool to generate invoices by one click, stock, stats...
Autor:
Axel  
Visitado 632, Seguidores 1, Compartilhado 0
Hello Guys,
A very nice new feature is available into latest version of WSX5 Invoice Manager. The only web 2.0 application to help you to improve your WSX5 eCommerce projects by a direct acces to the database.
Now you can just by ONE clicksend to the customer his invoice directly from the interface (obvisouly invoice is fully customizable). Very useful to avoed errors too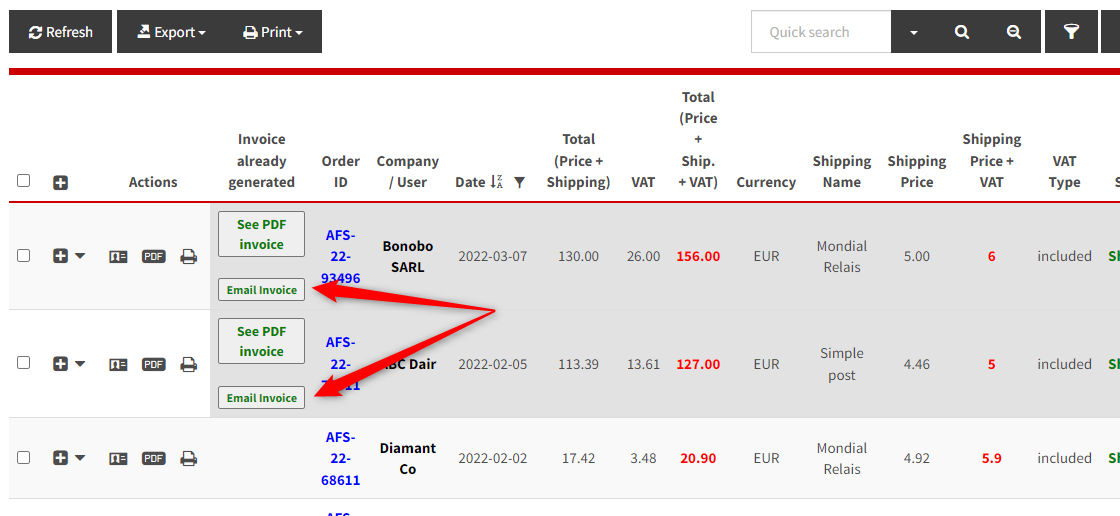 This application fully web 2.0, provides also the possibility to check your dynamic stock levels, to do some statistics and more ....
Demo is here: https://wsx5invoice.afsoftware.fr/
And more information are available here:
https://wsx5plugins.afsoftware.fr/
Enjoy!
Axel