How to activate WebSite X5 Credits
Автор: Incomedia
Просмотрено 2277, Подписчики 1, Размещенный 0
Credits are money you can use to buy WebSite X5 additional resources on the WebSite X5 Marketplace. These include Optional Objects, Full and Graphic Templates.

With this tip, you'll learn how to buy and activate a WebSite X5 Credit Pack.
Buy a WebSite X5 Credit Pack
1. Log in to our Marketplace and click Buy Credits.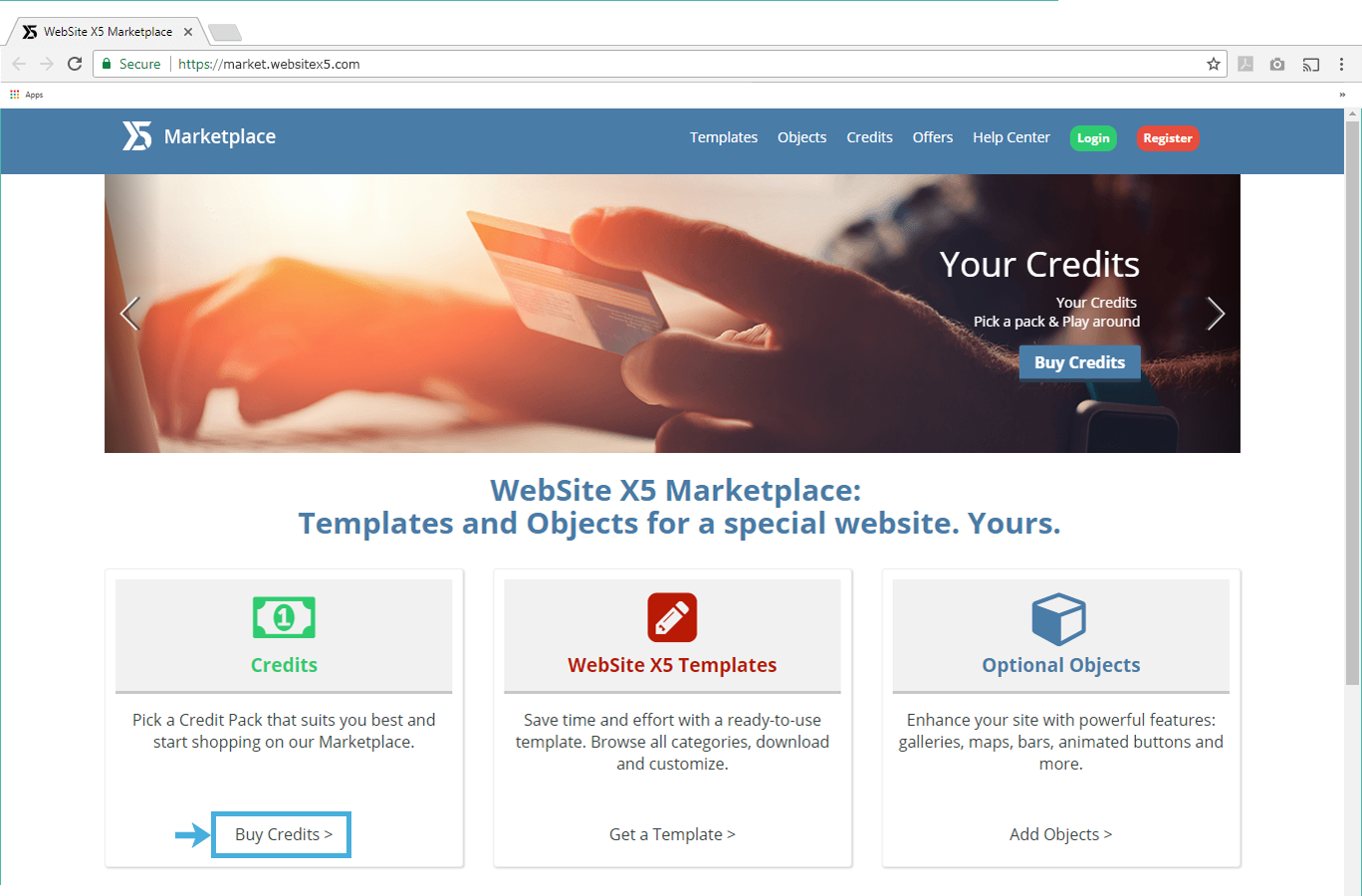 2. From the Buy Credits page, pick a Credit pack. You can choose between these 3:


85 Credits
55 Credits
25 Credits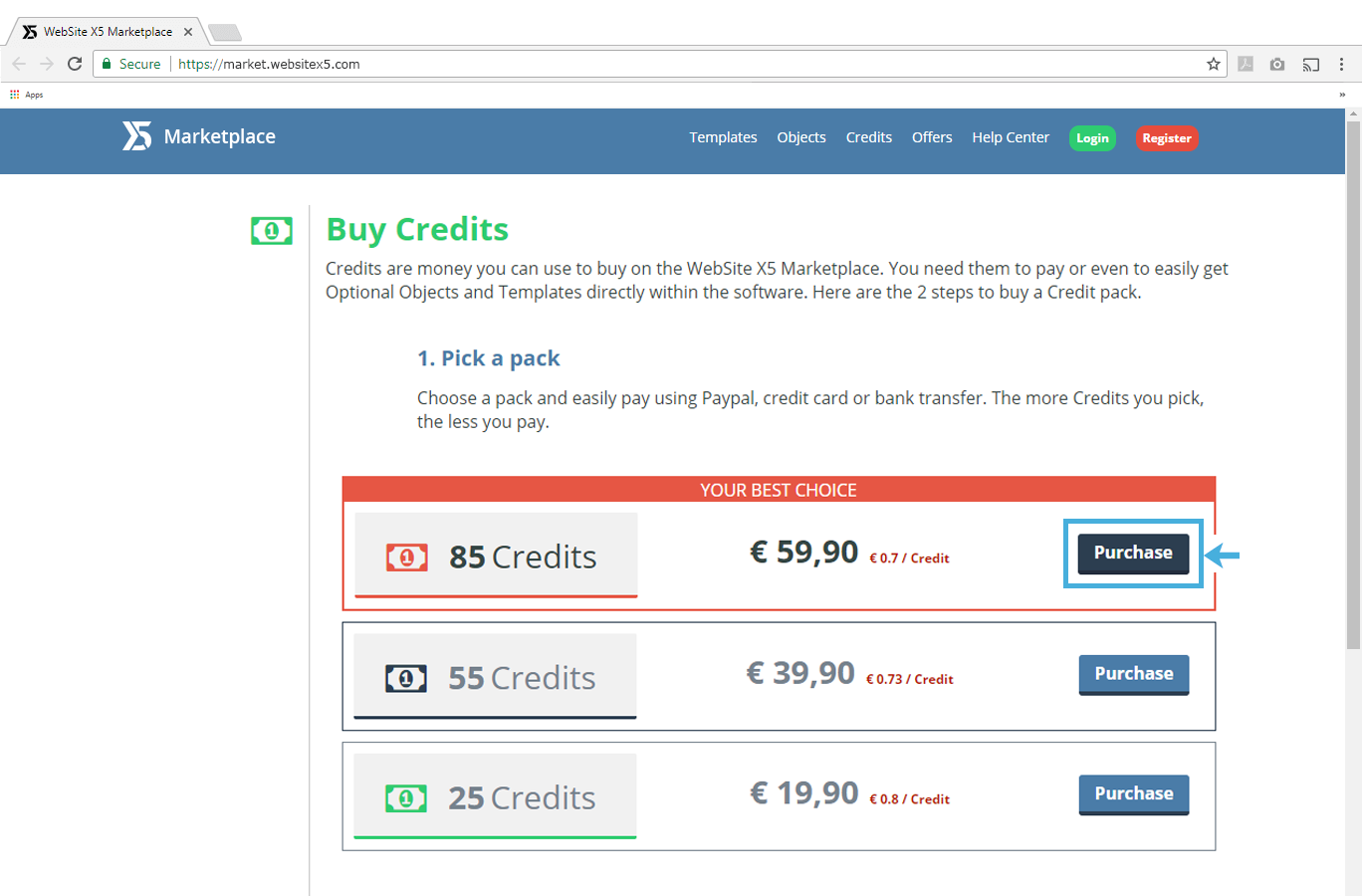 3. Click the Buy button and proceed to checkout. You can pay using Paypal, credit card or bank transfer.
Activate WebSite X5 Credits
1. Go to your inbox and copy the code in the Order Confirmation email received.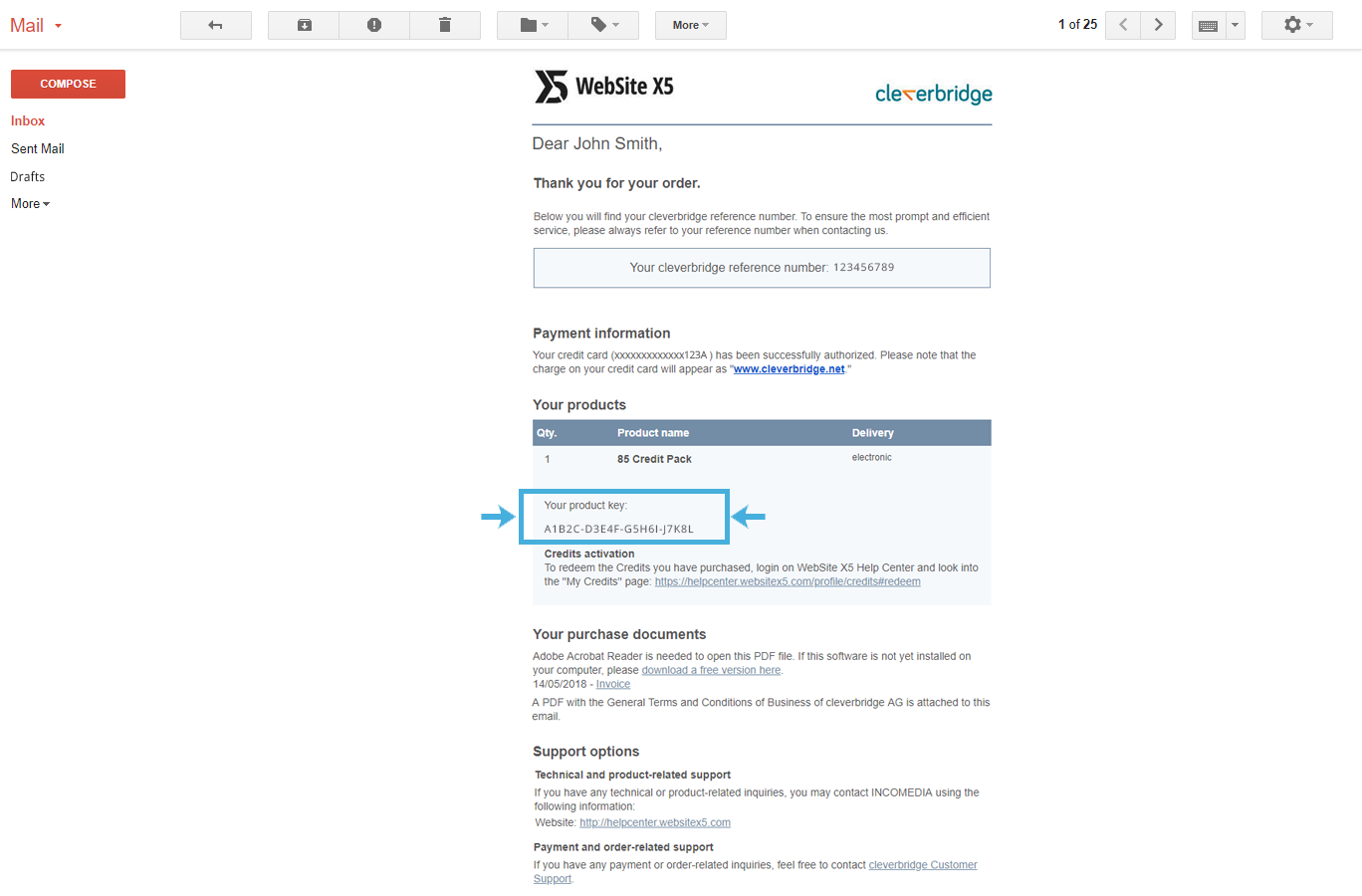 2. Visit the My Credits page of your Help Center account. You'll be asked to login in case you've disconnected.
3. Paste the code in the field and click Activate to complete the procedure.
4. You can activate more than one package at a time. Check the box on the left to keep track of the amount of Credits you have.
Active Credits Expiry Date
When Credit pack activation is complete, the Status column in the Credits purchased section is set to Active. In this section, you can also check:


Credit Pack Expiry Date: use the active Credits before they're out of date
Used/Total Credits: move the mouse over the "i" to display the amount of Credits left per pack
See the Credits Used section to keep track of your orders on our Marketplace and the amount of Credits spent.