Product property sliders
Автор:
Joris Raats
Просмотрено 550, Подписчики 1, Размещенный 0
Can you add sliders to filter the values of product properties? (like the price slider)
When we have many products and want to let the visitor filter for example
hight, depth and width in centimeters, power in kW, an so on.. of the prodcut,
it could look like this: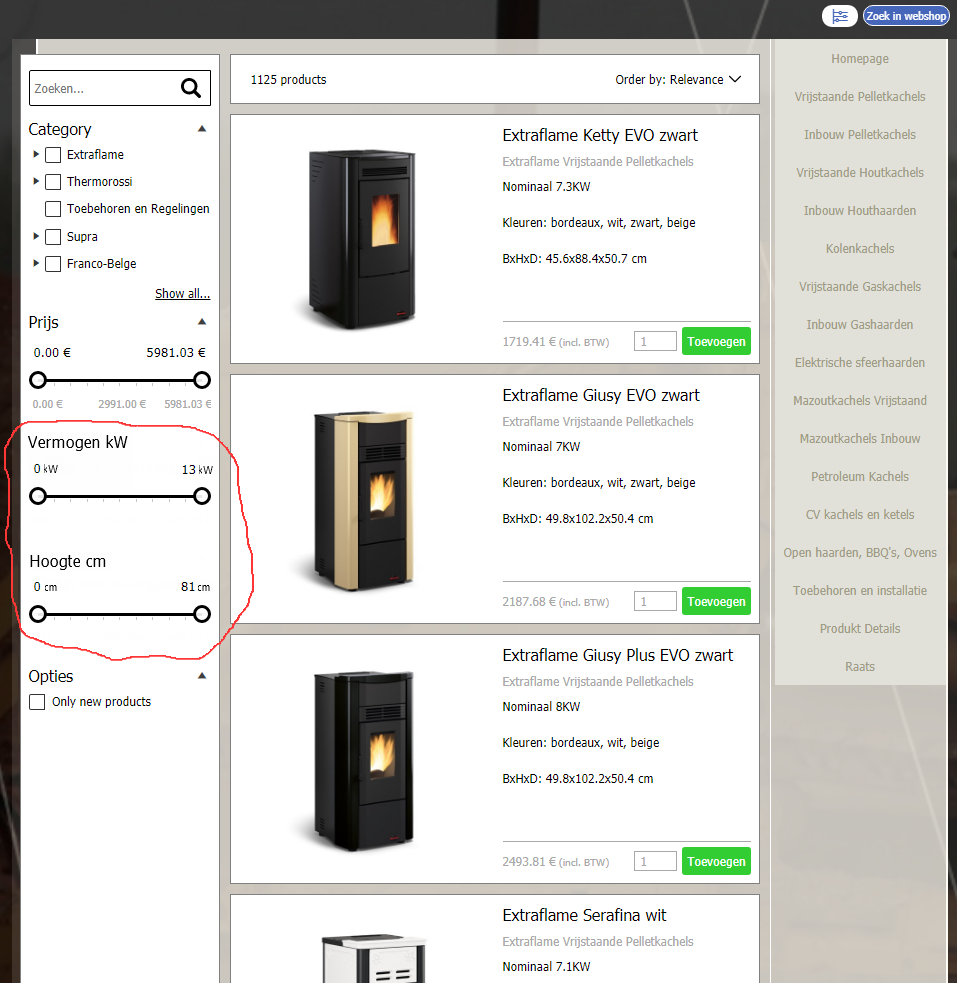 At this moment all those different values of the properties of all products apear to the visitor. Downhere an example of only two products as it is now. When we have hunderds of products (with all different values) it becomes unclear for the visitor to see the trees through the forest. The price slider will eventualy get off the visible erea.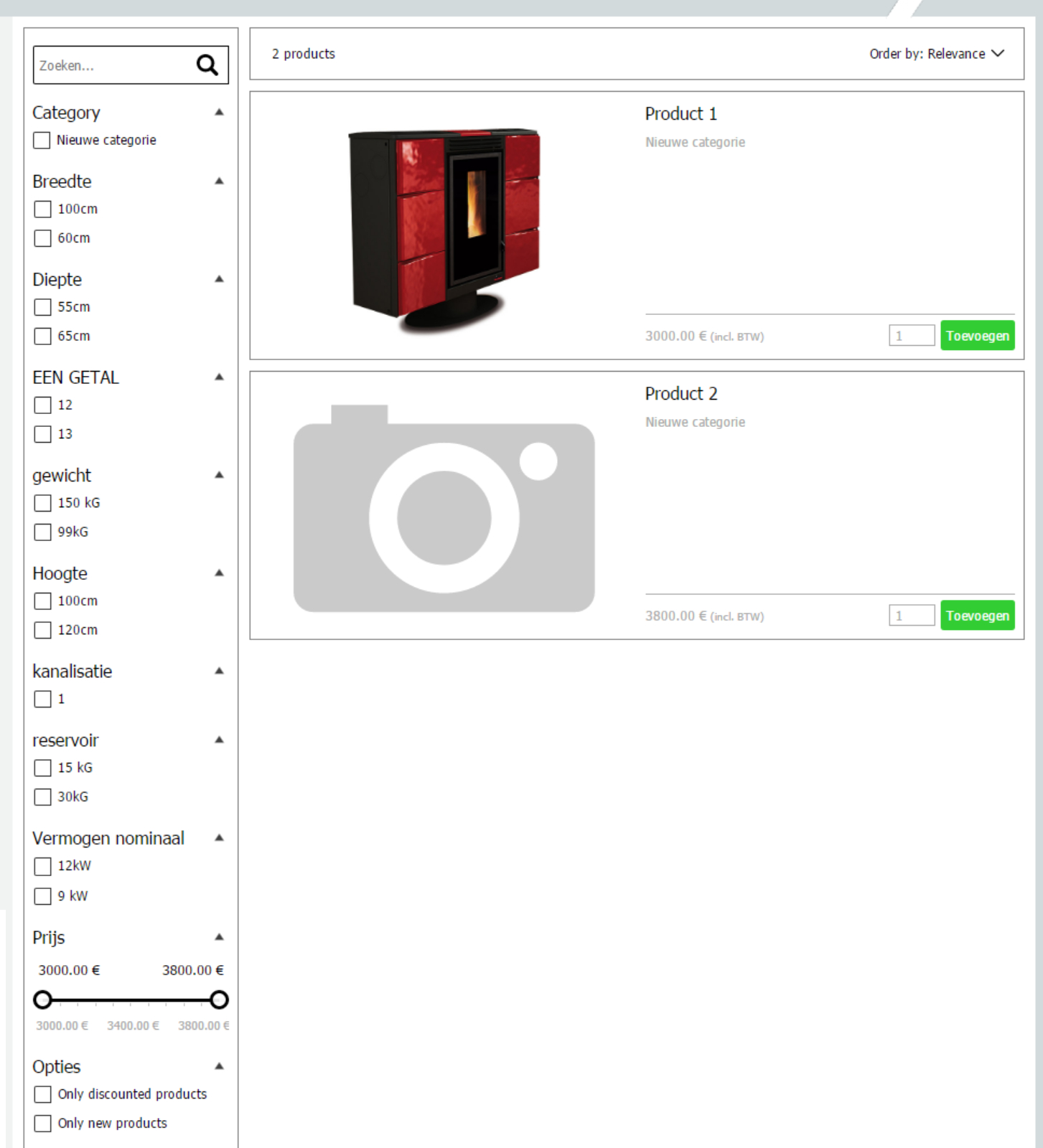 To save myself time and to anticipate to possible later developments of the software, i have still one question: If you later implement this functionality will it work with only decimal values? Or will it be smart so we can place the physical symbol (ex. kW or cm) in the value? Or will you use a third parameter elsewhere in the settings? (as it is now for the euro symbol)
Maybe you could give in the next update value sliders for numerical values without text?