Upi qr Code sepa Swiss : new custom payment is ready to improve your projects
Autor:
Axel  
Besucht 605, Followers 1, Geteilt 0
Hello,
My new custom payment plugin is ready: UPI QR Code SEPA Swiss.
This new payment is targetted for Switzerland which has a new regulation since june 2020 to pay by QR Code.
Liechtenstein is also supported with this plugin.


You can see the specific swiss cross in the center of the QR Code

QR SEPA is the fashion payment done just by bank transfer (wire transfer)
Esay & fast to pay just by clicking.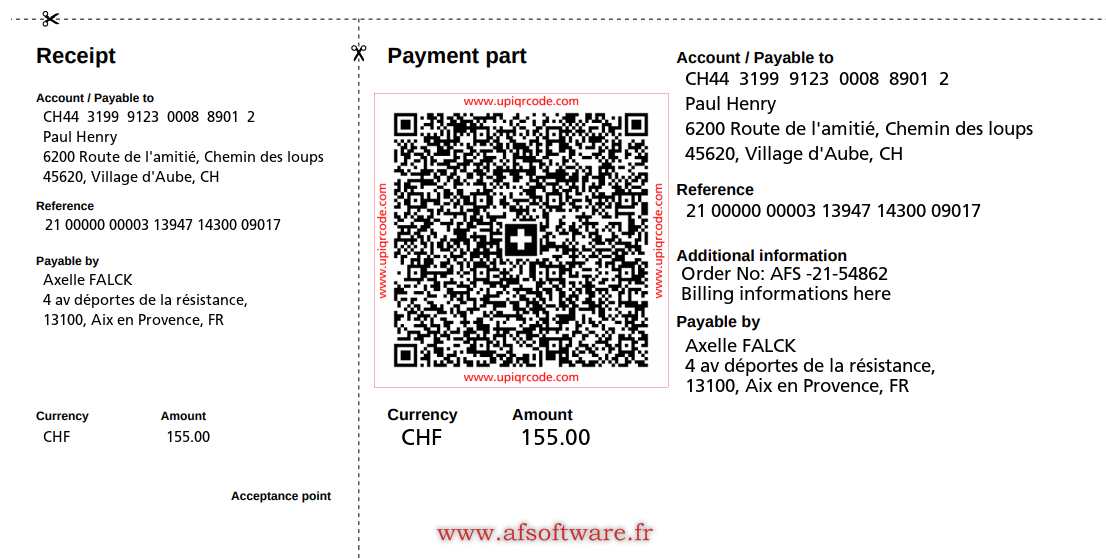 You can test & play with it (sandbox mode) here:
https://wsx5demo.afsoftware.fr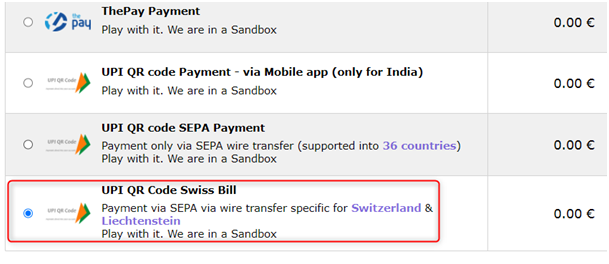 And you can download package & documentation to test it with your environment here.
https://wsx5plugins.afsoftware.fr/plugins.html
Contact me for further information.
Enjoy!
Axel