Please refresh the User Profiles
Autor:
Jiper 85
Visitado 704, Followers 2, Compartido 0
Hi Elisa,
I reported, by private message on February 16, 2019 that it became difficult to control the versions used. Some users only use one version, and we see on their profiles versions that do not correspond to reality.
https://helpcenter.websitex5.com/es/post/207814
Typical on this example: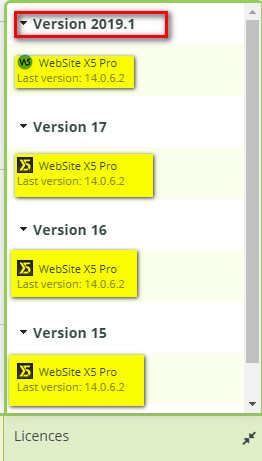 Where we see appearing versions 14 to 17 while the user seems to have only version 14 !!
It may be time to refresh the history of each user so that we can be sure to help on the good version owned ...
User profiles need to be updated clearly!
Thank you for clarifying the situation that could allow technicians and moderators to do their "Help" better.
J.P.