No button label - new pay pal issues
Autor:
Sinisa B.
Visitado 259, Followers 1, Compartido 0
I have just successfully set my PayPal BUSINESS account and linked it with WSX5 (no major problem with this procedure).
But, as usual, I can not set credit card payment directly because is not supported for Croatia (living in a small country I got used to it).
BUT, there is no SUBMIT BUTTON label (see screen shot).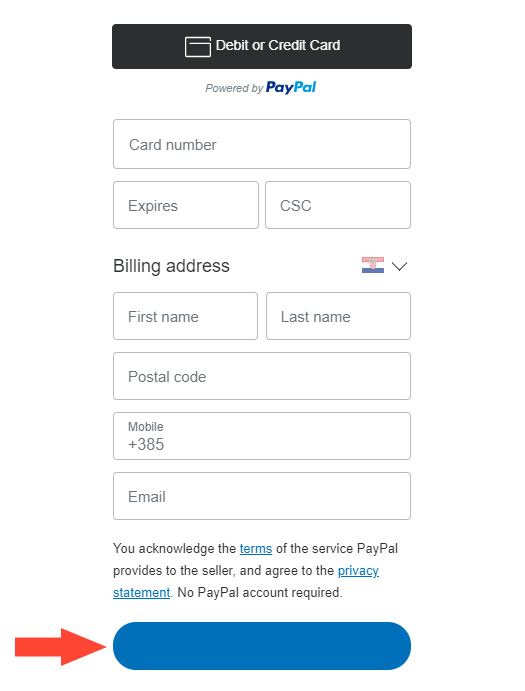 I have thought that the label will appear after filling up all the necessary fields but it was not the case...
...
When I selected UK as a billing country, no submit label also...so it's not just for Croatia...
This is a PayPal problem - but I'm asking you guys - do you have the same issue?
2nd Q
How to set-up this new PayPal to the sandbox mode?
This was easy in the OLD PayPal - but know WSX5 doesn't have this feature built-in...