Pricing Table Object Keeps Crashing X5 Pro
Autore:
Nigel B.
Visite 199, Followers 1, Condiviso 0
Hi Incomedia,
The Pricing Table object keeps crashing my X5 Professional program. Looks like the same problem as here: https://helpcenter.websitex5.com/it/post/241936
I only bought it today and have started using it tonight but it has crashed my program 6 times in the past half an hour. I get this error message: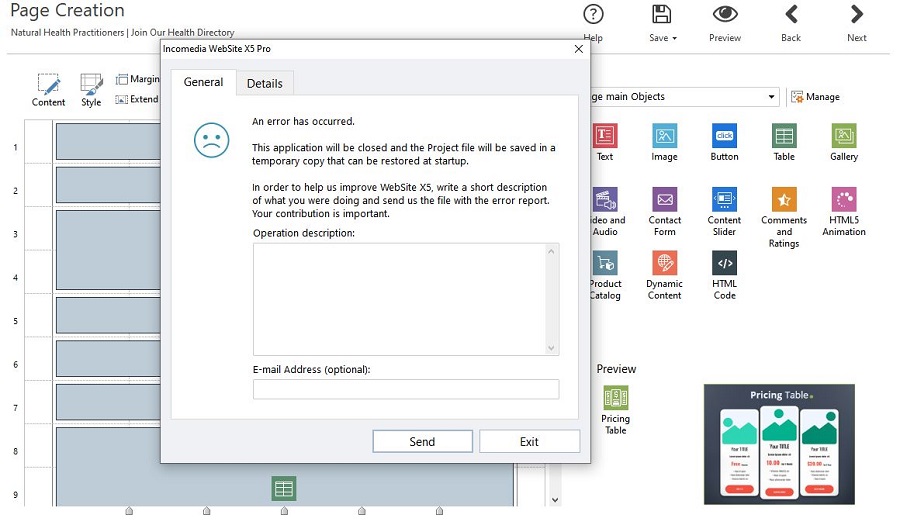 The problem occurs when I add data to the Properties.