Data sent by Client through Data form can't received. (Suddenly Blocked)
Autor:
Deepak Sharma
Visitado 457, Seguidores 1, Compartilhado 0
Dear Sir,
I am using website (http://www.nrcmushroom.org/Extension/) last 7 years. All are working fine, but suddenly last month to till date my clients send data through online form but I am not able to receive. Kindly help.. Screen shot below, as suggested on discussion..on helpcentre. I have tried all mentioned in help centre. I have hosted same contents on another hosting provider, but still fail. It means there is no issue of hosting end. This may be due to upgrade of base software WebsiteX5 or any bug in the phpmailer scripts... Kindly resolve this issue..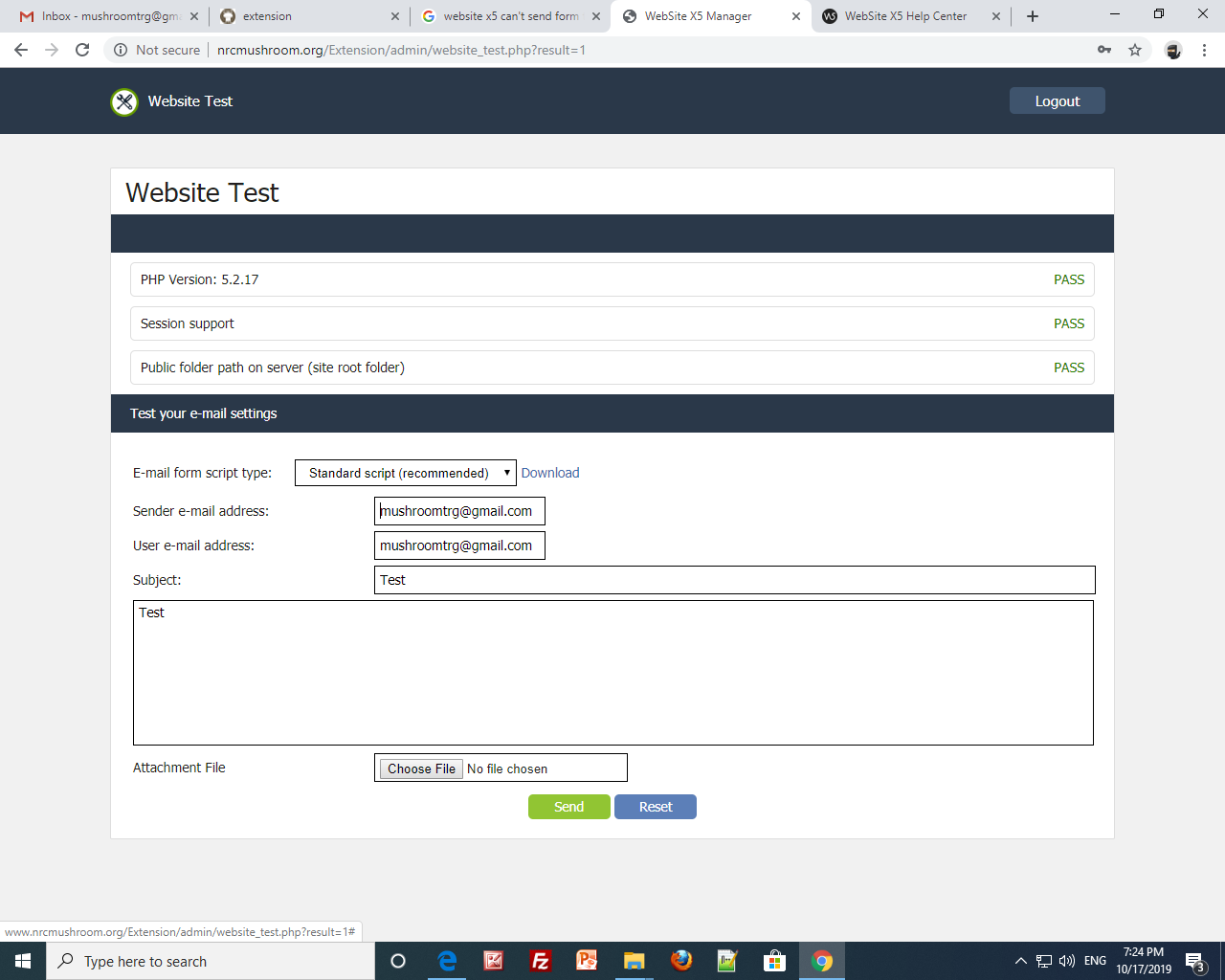 With Best regards,
Deepak Sharma
***