Activation Error 323
Автор:
Paul M.
Просмотрено 999, Подписчики 1, Размещенный 0
I am receiving the following error message when attempting to activate 2019.2.3 Pro: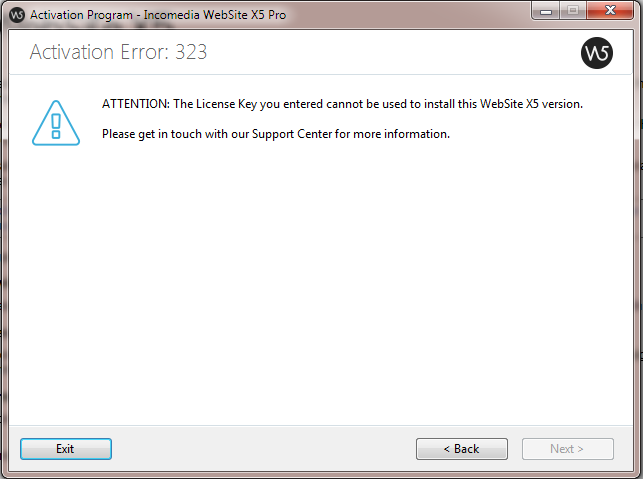 My Update Protection is active and there were no issues with version 2019.1.
I've triple checked that licence details have been entered carefully and correctly. I notice that there are yellow exclamation marks next to my licence details for 2019.2 in my profile, but not for 2019.1
I was a Beta tester for 2019.2 but the beta software is not installed on the computer in question. The computer is a new laptop which had the hard drive cloned from my old, previous laptop. Version 2019.1 worked perfectly after the cloning, but could this have a bearing on the activation error, I wonder?
I rebooted the laptop, but it made no difference.
I won't be able to check for any activation issue on my main PC for a few days.
Grateful for any and all suggestions until such times as Incomedia get sight of this post. I found these threads which highlight similar problems in the past:
https://helpcenter.websitex5.com/ru/post/209927
https://helpcenter.websitex5.com/ru/post/201468
Kind regards,
Paul