Change the color to the Control bar in Gallery object
Автор:
Sinisa B.
Просмотрено 500, Подписчики 1, Размещенный 0
I got a question from my client - he didn't know how to view the full screen preview of the product image in the gallery.
I have told him that he needs to click on the "full size preview" icon.... He told me that he hasn't seen it nor he knew that clicking on this icon will do that...
He was just clicking on the thumbnails to see the full size preview (like 95% of the visitors would do).
As I wrote - probably 5 times so far - THE CONTRAST IN THE CONTROL BAR IS BAD! (see below)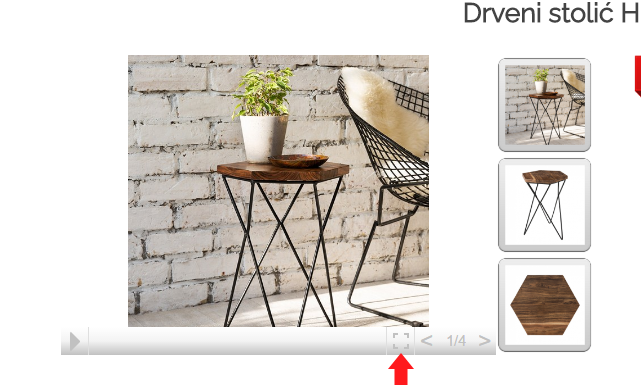 Please allow us to be able to CHANGE THE COLOR OF THE CONTROLS!
Incomedia - instead working on a high-tech stuff - pleased fix those "little" but important things (I can give you a full list of similar fixes if you want).
If you keep forgetting about this - I would use a great thing called: TO DO LIST.
There you can write everything what needs to be fixed in the upcoming updates.

Elisa or Stefano - please do not write me back that the IT department has been notified about this - you have written me this months ago.
I'm not asking for the impossible - this is a fairly easy thing to fix!
Thank you!