How can I install WebSite X5 on a PC without Internet connection?
Autor: Incomedia
Besucht 16310, Followers 31, Geteilt 34
To install the program on a PC without Internet connection it is necessary to:
Launch the software. (photo 1)
Enter license key and e-mail address. (photo 2)
Keep pressed the "CTRL" button on the keyboard and click "Next". (photo 2)
In the top right corner you will see a file which needs to be saved. This file contains all information about manual unlocking and it contains the computer code, too. (photo 3)
Follow the istructions reported in the saved file. If you get an error, please open a private post and attach this file. The Incomedia Help Service Staff will help you finish the unlock process.
Below is a representation of images of the procedure:
Photo 1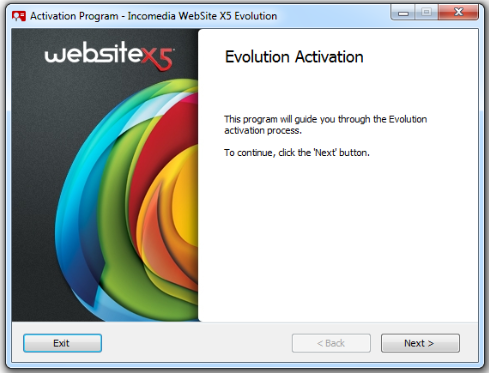 Photo 2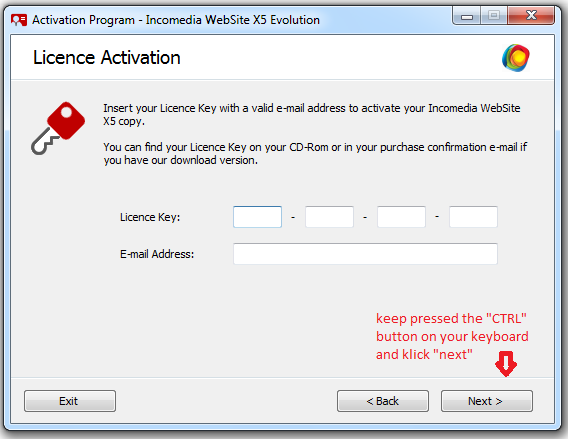 Photo 3