Download Button Object Height to Width Ratio Lock Evo v17.1.2 Issue
Author:
Jim C.
Visited 844, Followers 1, Shared 0
Hi Incomedia,
Any update on a fix for the Windows Scaling issue when using the Download Button in Evolution version 17.1.2. With windows, scaling set to 100% the height to width ratio lock is visible and therefore adjustable. However with the windows scaling set to 125% the ratio lock button is hidden behind the button size option and therefore cannot be adjusted unless you resort to resetting the scaling back to 100%, this very much defeats the point of having a larger monitor (24 inch in my case), see attached image: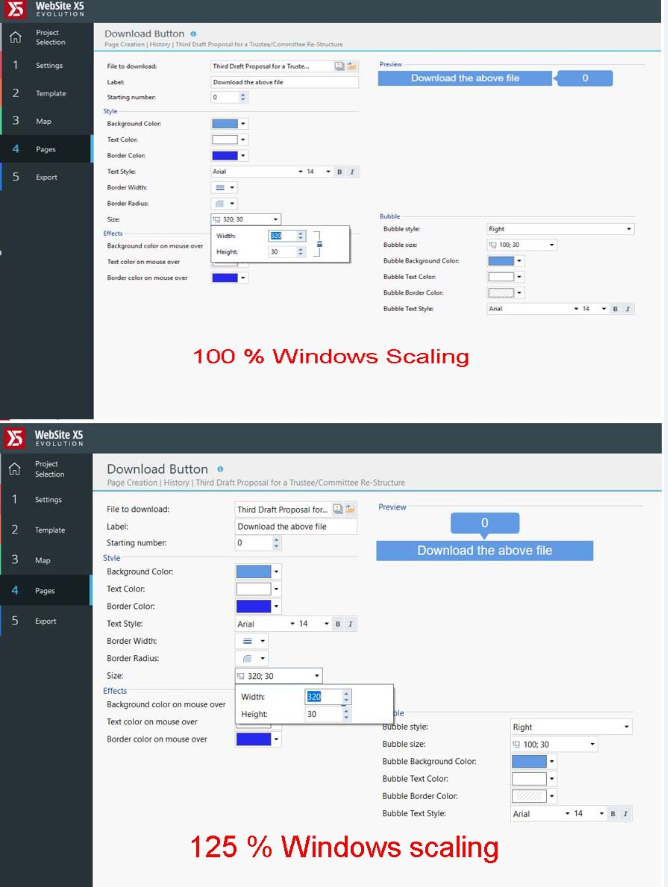 In version 14 with the windows scaling set to 125%, the height to width ratio adjustment was visible and useable. There may be other fields in other objects in version 17.1.2 where this issue may apply; the download button object is the only one that has shown up so far.
Many thanks for your help,
Jim