Version 17 List of pdf files, file selected to appear on same page as list
Author:
Jim C.
Visited 930, Followers 1, Shared 0
Hi John S,
Ref your reply to Claudette:
Hello Claudette
Another way is to use iframes.
I have an example here : http://eksempelsite.dk/x52019test/evoluted.html
To the left a list. The list could be set to only show PDF-files. And to be sorted on the file-date so the newest would be on top.
Try to click on a PDF. You will then see this in the right-window and there is an icon shown, where user can download.
If you do it this way, then the only thing you have to do, is to upload the PDF to the folder. That's all.
No need to also open the x5 software, insert a link and then upload the project. All will be automatic.
Posted on the 04/08/2019 08:12:06 from John S.
I really like your example above, however I can't figure how to do it. I would like a list of pdf files on the left and on clicking on a file, I would like it to appear on the right, but to have the list of files remain on show on the left see below: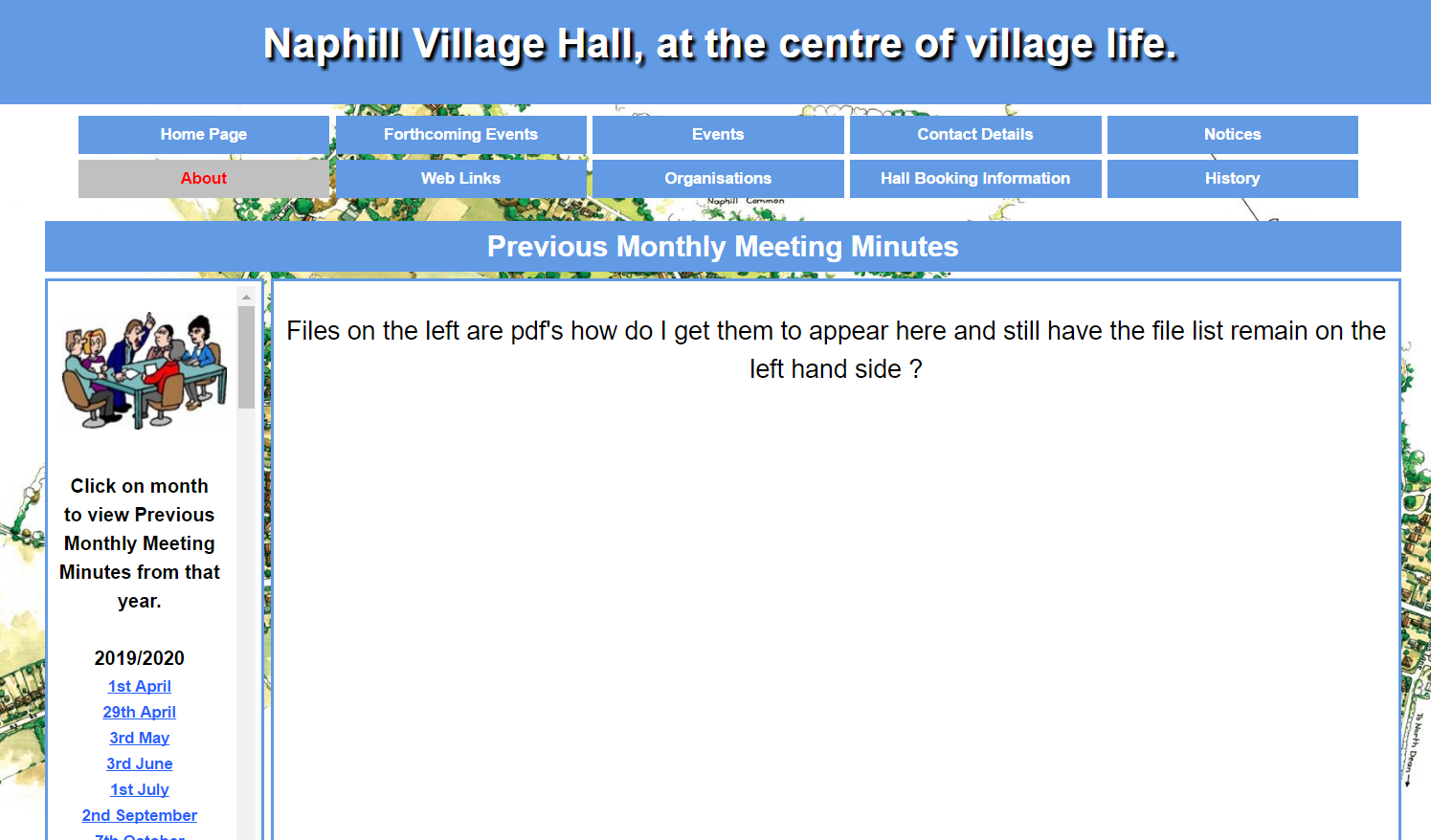 Any help or advice would be appreciated.
Many thanks,
Jim