New Plugin to display random messages (sales, discount, feedback ...
Author:
Wsx5.afsoftware.fr  
Visited 312, Followers 1, Shared 0
Hey all,
a new plugin is available to improve your projects and to display some random message sinto your website.
You can use it to display
Discount messages
Sales messages
feedback messages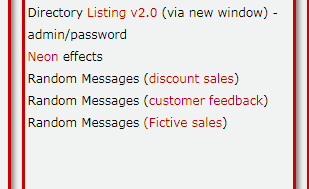 Fully customizable
Demo is here:
https://wsx5demo.afsoftware.fr/
More infos is here:
https://wsx5.afsoftware.fr/viewforum.php?f=125
Enjoy!