ICON ALIGN IN THE MENU-BUTTON?
Author:
Sinisa B.
Visited 544, Followers 1, Shared 0
How to center an icon + text in the MENU BUTTON?

I have a simple icon in the login menu-button (see pic below) - but now the menu-button is not looking symmetrical...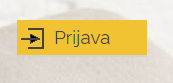 This could be done easily in the HOVER BUTTON object - but it seems that it cannot be done in the MENU BUTTON?
Please note:
the icon is inserted in only one menu-button - other menu buttons have no icons (text align: center).

Thank you in advance for any assistance!