Advertising Message...
Author:
Sinisa B.
Visited 227, Followers 1, Shared 0
ADVERTISING MESSAGE - UPGRADES NEEDED!

1 > It will be very useful if we could add HTML 5 and video files - as our advertising message.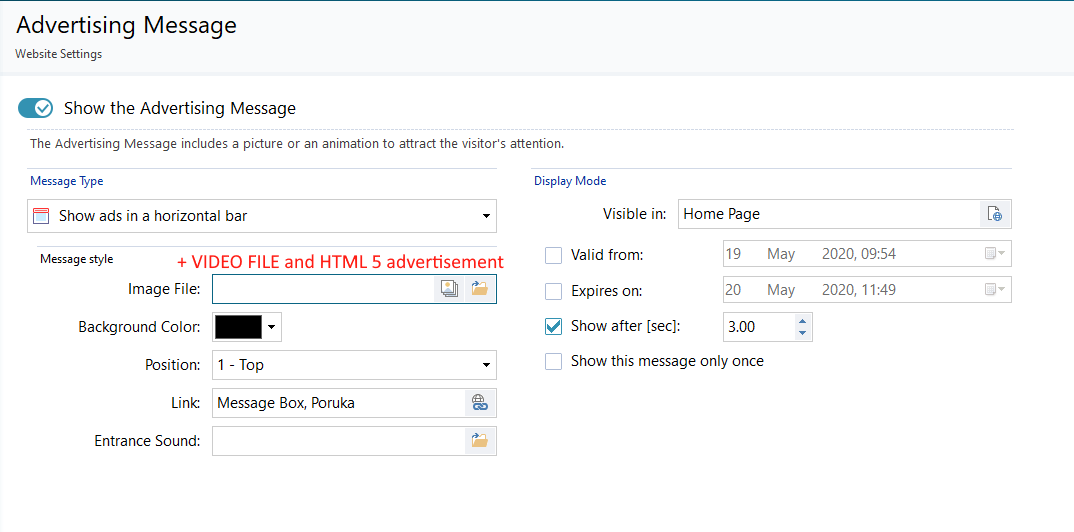 2 > if we could add more than one advertising message - which could "rotate" depending on the programmed time-schedule. For example - a restaurant could have on an INDEX page one message on Tuesdays and other message on Fridays.