Correct terms in the shopping cart...
Author:
Sinisa B.
Visited 246, Followers 1, Shared 0
@ INCOMEDIA

Is it possible to replace the term PRICE with the word COST in the certain parts of the shopping cart table (see below)?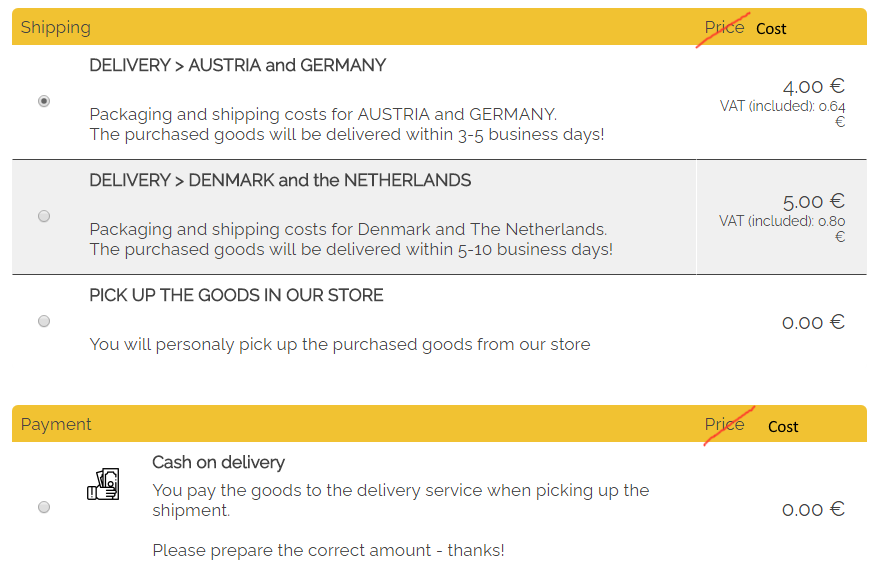 Obviously, I need to keep both terms:

PRICE for stating the value of the goods/products;
COST for stating what would be the service cost for the buyer
****
These two terms ARE NOT THE SAME - and could be puzzling for the buyer, because she/he could think that the webshop is making a profit by pricing-up the shipment or taking a percentage of the payment!