Evo 2020.2.5 fakefont warning
Author:
Jim C.
Visited 336, Followers 1, Shared 0
Hi All,
I am using Evo version 2020.2.5, I last updated the project on 17th October 2020
at which time everything worked OK. I have opened the project many times since
then and have not made any changes and the project opened OK.
When I opened the project today (29th October) I get the following message: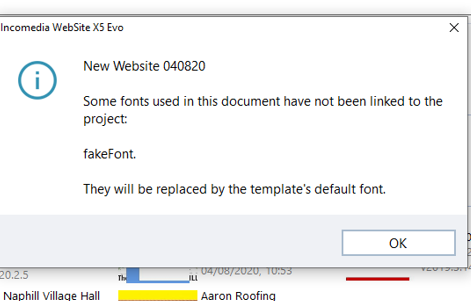 Whilst clicking OK allows me to open the project and work on it, I find this warning
to be really annoying. Has anyone any idea what is causing it and how to get rid of
this message.
Any help would be appreciated.
Jim.