Suggestion for a sitemap page creation.
Author:
John S.
Visited 1145, Followers 2, Shared 0
Once there was sitemap possibility in X5.
This was removed from version v13.
I have a suggestion for a sitemap creation feature.
In Project analysis there is a possibility to make an export. The export creates a html like this (example):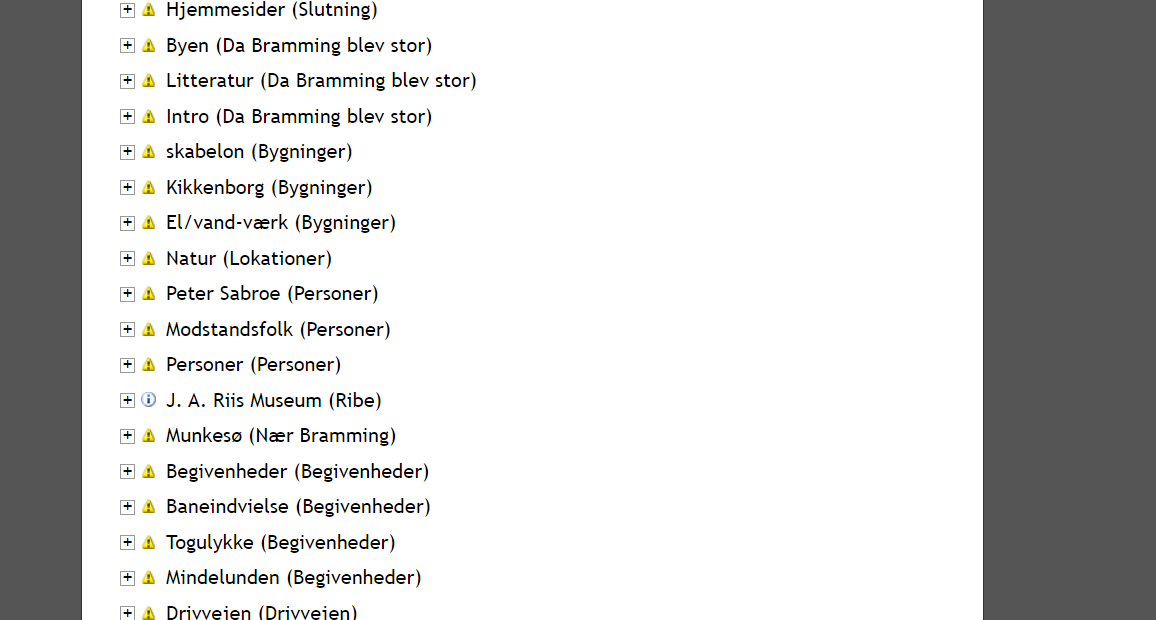 This could nearly be used as a sitemap.
I have a site with now more than 200 pages with much information. Many pages and many levels.
I could use a sitemap that was a list of all the pages.
The list should look much like the report.
When the + was clicked then the page description was shown.
Instead of the yellow warning-icon there should be a globe-icon containing the link for the page. When the globe is clicked the user is directed to the page.
The page name and the level for the page name could stay as it is.
Maybe it could be a a choice in the export : export analysis (as now) and a new option : Export all pages.
I know it has to be created manually by the user each time a new page is added or a page is deleted - but it will be better than nothing.