Tooltip tab missing from Masonary Object link
Author:
Esahc ..
Visited 451, Followers 1, Shared 0
On one of my websites I use the optional masonary object. When a link was defined for the image a tooltip was added to display on mouse over (https://www.esahc.com/web-clients.html).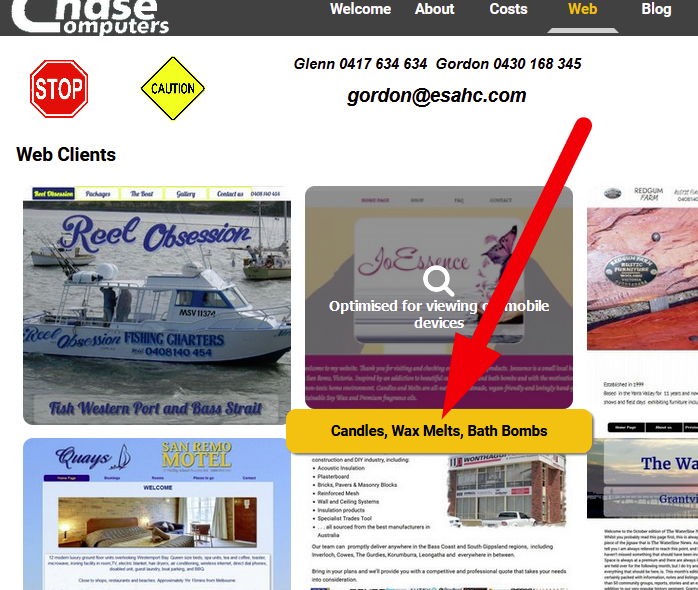 I now need to modify that tooltip (and add tooltips for a number of other images)
Could you please advise when full functionality of the Masonary Object will be returned.
This is the current version (in v2023.2.6 WX5) with the missing tooltip tab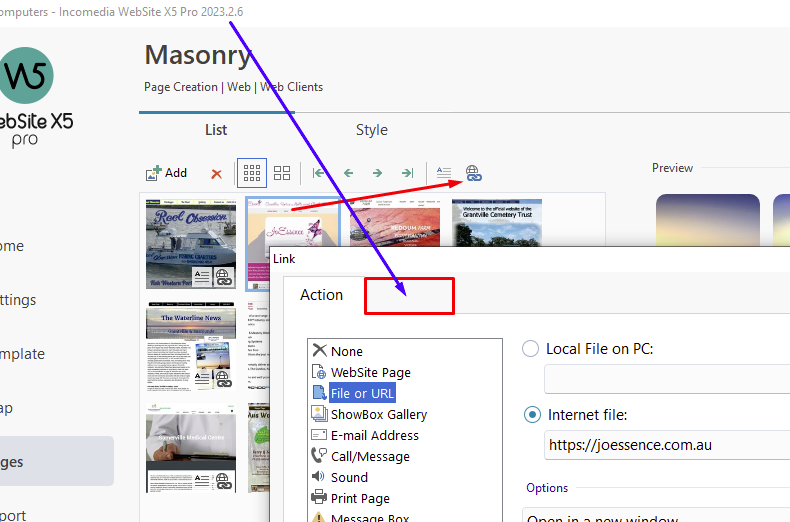 This is the older version (in v2022.1.7 WX5)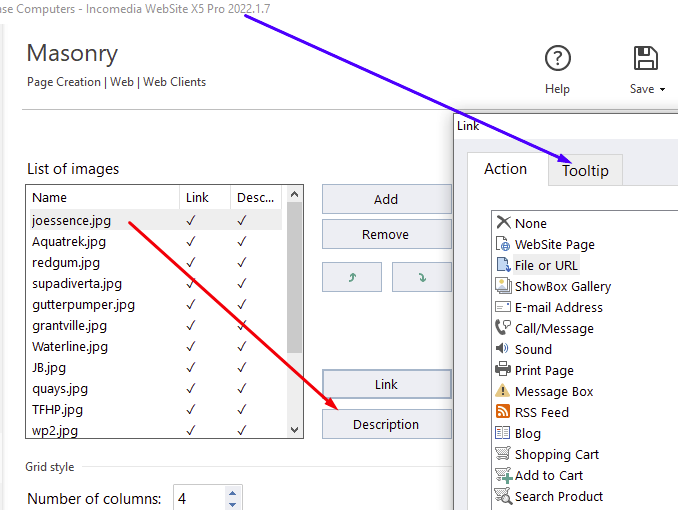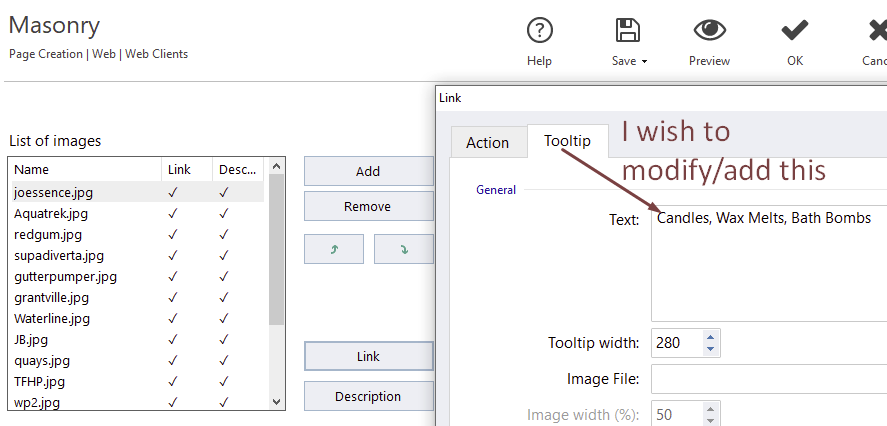 Could you reinstate the ability to list the images alphabetically while you are at it?