Alpanumeric names in gallery
Autor:
Esahc ..
Visitado 447, Followers 2, Compartido 0
Up uptil v2022.3.7 I could easily add extra objects to my gallery of magazine front page images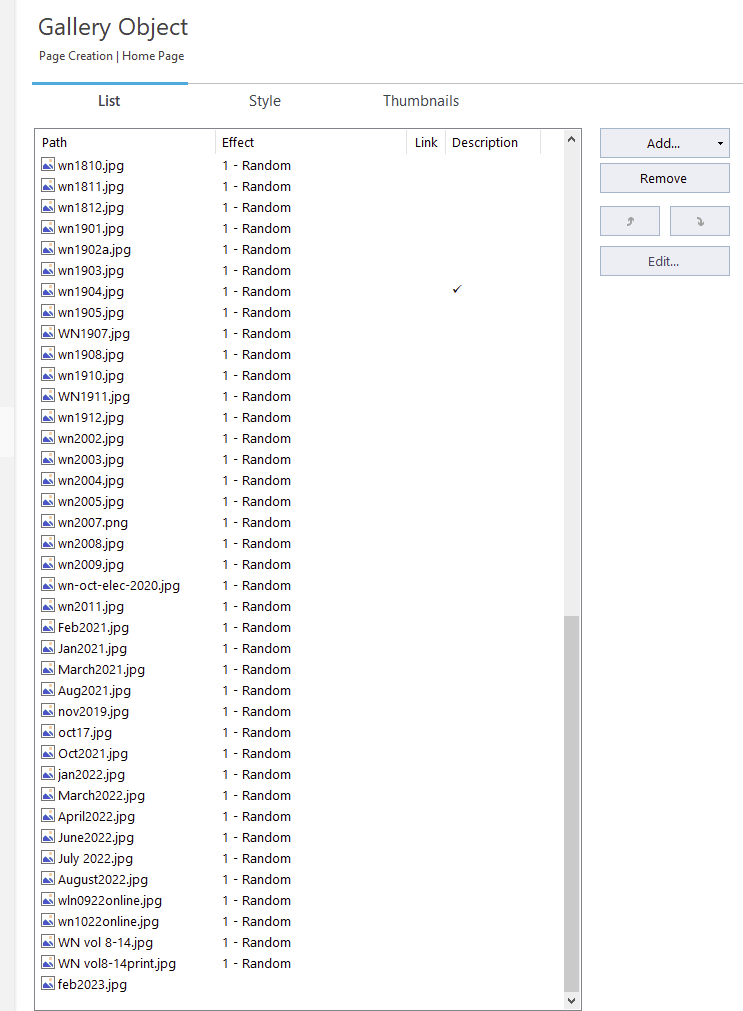 With v2023.1 you have introduced thumbnails and removed the ability to view the file list as text.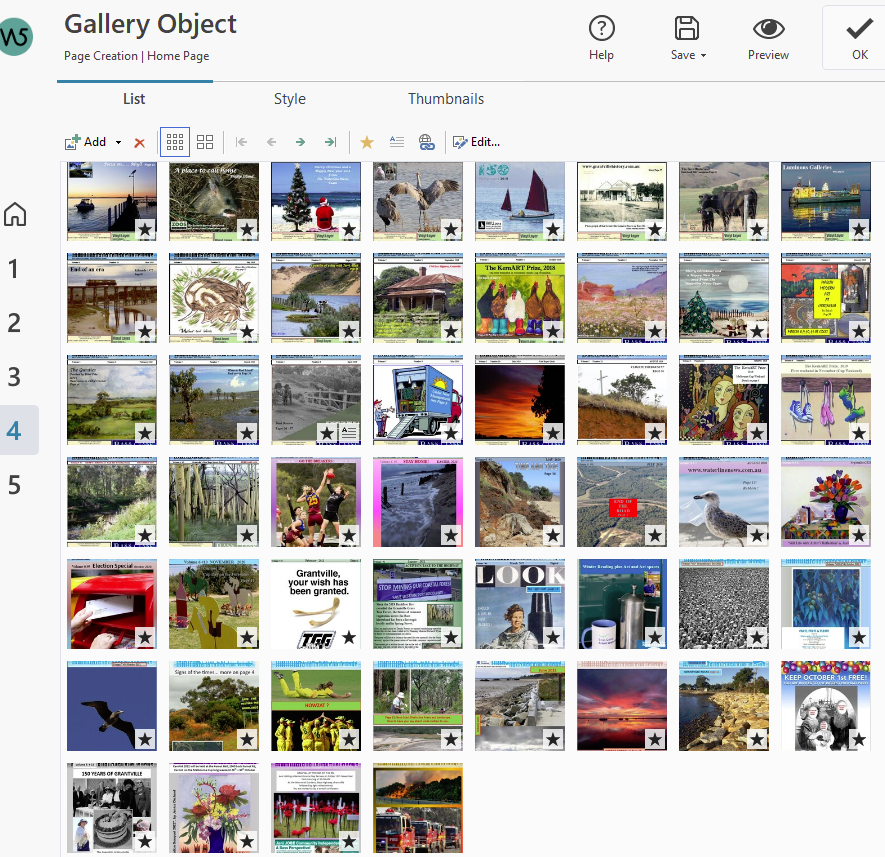 This is a pain, please make this nightmare go away and return the option to list the images as text!! Thumbnails are a nice option but difficult to work with for this website. Stop dumbing WX5 down please.