Domain Configuration
Auteur :
A. Maxfield
Visité 633, Followers 1, Partagé 0
My domain is regisered with Ionis (1and1) and I also have my cathch all email address with them.
I had my web hosting with them but I have just cancelled it to use the free webhosting included with pro.
I can not configure the DNS to just use the hosting, it appears that you must move everything including the email, all I want to move is the hosting. e.g.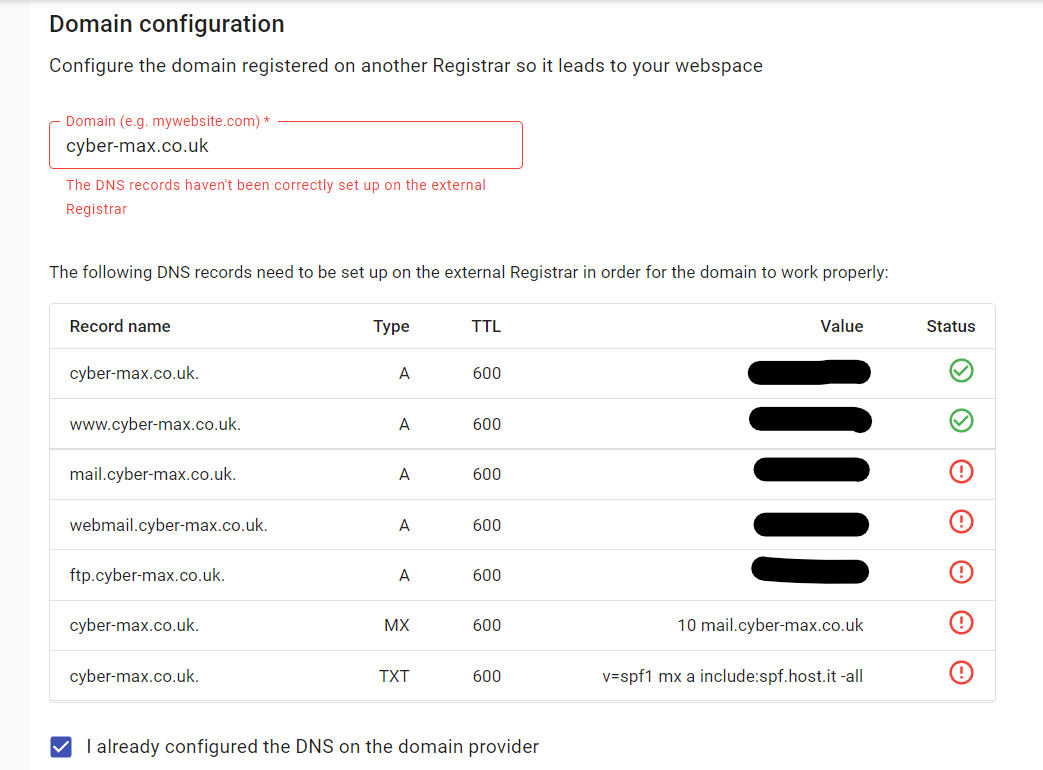 Is this possible what do I need to do?
Thanks Andy