Pop-up window for subscription.
Autor:
Elsa-marie L.
Visited 2526, Followers 2, Udostępniony 0
Hello;
How can I make a pop-up window that will contain a newsletter subscribe now form for those who want to subscribe, and a X or "Not now" button for those that don't want to?
On most professional websites, after entering, after about 1 minute, a pop-up window will appear to allow users to subscribe or to say no. It appears only once to the user, but it appears on any kind of pages, not just the Homepage. Like these websites (wait between 30 seconds-1minute for the window to appear:
https://well.ca/categories/makeup_4215.html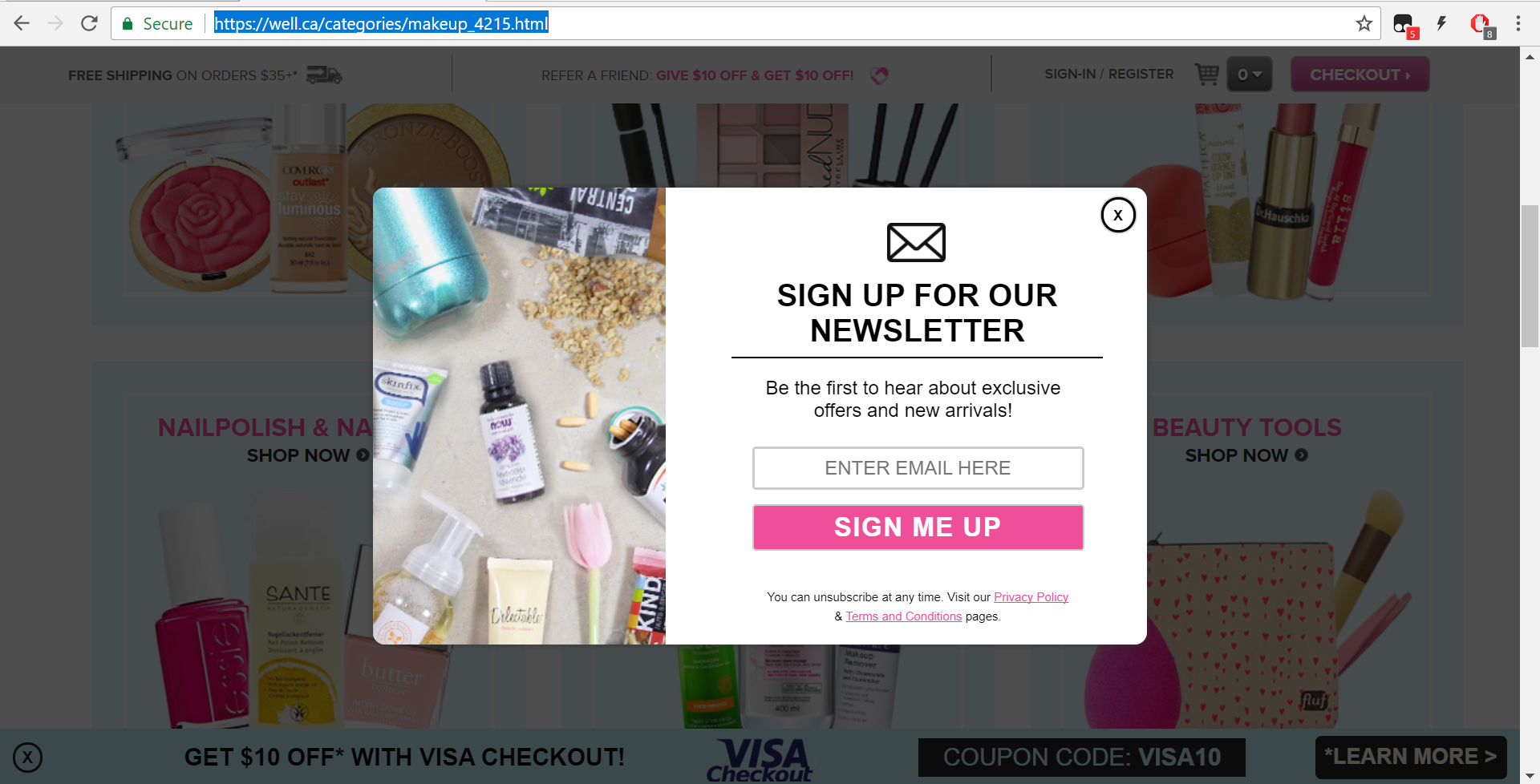 Can you please tell me how to do this?
Thank you,
Elsa-Marie