Lower resolution Responsive settings
Autor:
Tom G.
Visited 645, Followers 1, Udostępniony 0
Hi, this is the link to page I have a problem with:
http://www.ownitconsignment.com/ResTest/index.html
and this is a HOME page structure:
The three Text objects in row 6 - the square boxes which appear next to each other in high resolution. Below 960px the three boxes should (and do) appear under each other, as shown in Responsive settings.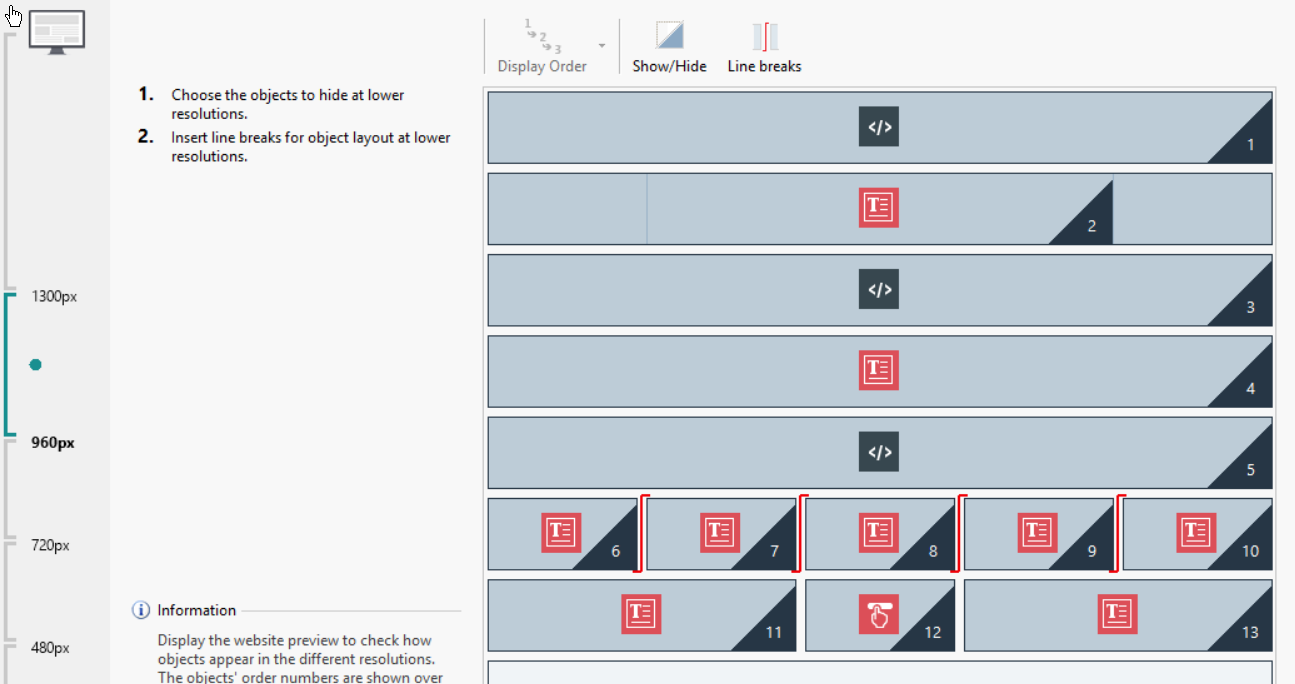 For lower resolutions the boxes "drift" to the left – are not in center. The button (Hover Button) is shrinking. When reaching resolution 360px, the boxes are in the page's center and the Hover Button gets proper size.
There is a code to size boxes for resolution below 960px: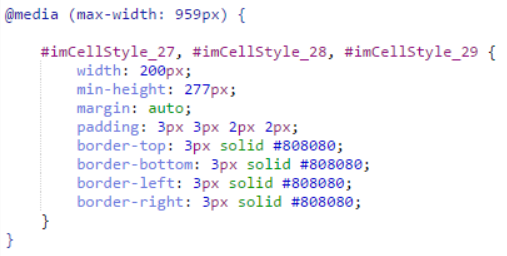 How can I make the vertically positioned boxes appear in the center and the Hover Button of the normal size to be directly under the boxes?