"Hover Button" module problem on Mac
Autor:
Tom G.
Visited 543, Followers 1, Udostępniony 0
I wonder if Incomedia tests modules before making them available in WSX5...
I recently purchased "Hover Button" module and used one of it's features in my project.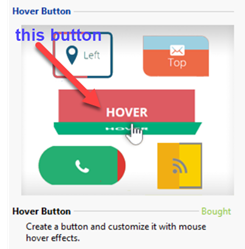 I have tested it on PC, Mac and mobile phones in most (if not all) available browsers.
I found the problem with Safari on Mac machines (works fine with Chrome). The button option I use doesn't work! When position the cursor on it, it doesn't "open": I use 11 – Rotate Under.
What is the chance that it will be fixed in the nearest future?