PHP version test failed
Autor:
Mervyn J.
Visited 471, Followers 2, Udostępniony 0
I started Website X5 evo today and it advised there was an update so I let it do the update. I now have 2019.2.5 (64bit)
I made a couple of small changes to my website then tried to upload the files to my server, hosted by godaddy.com and got this error message.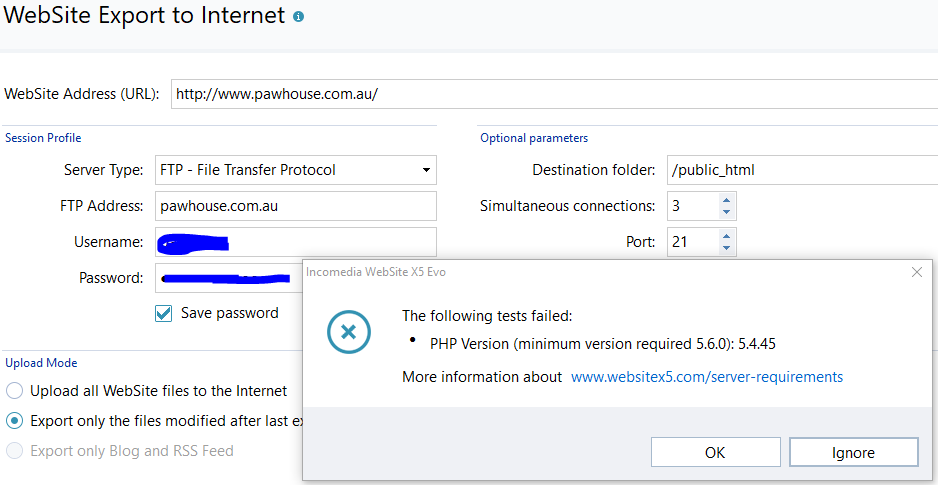 So I logged into my cPanel and I already have PHP version 5.6 running. Here is a screen shot.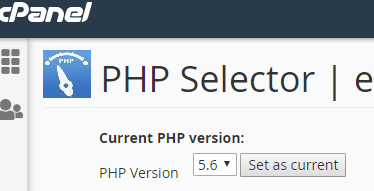 I don't know what will happen if I ignore and I don't understand why it shows the error that it is not the right version.
I do have a simple email contact form on the website. http://www.pawhouse.com.au
Can you please advise.
thanks
Merv