Problem with email address client in webshop
Autor:
Giuseppe N.
Visited 426, Followers 1, Udostępniony 0
Hi, i encounter the following problem.
If a client fills in the contactform than i can reply immediately after receiving it because the mail is sent with the contact his email address. (see picture 1)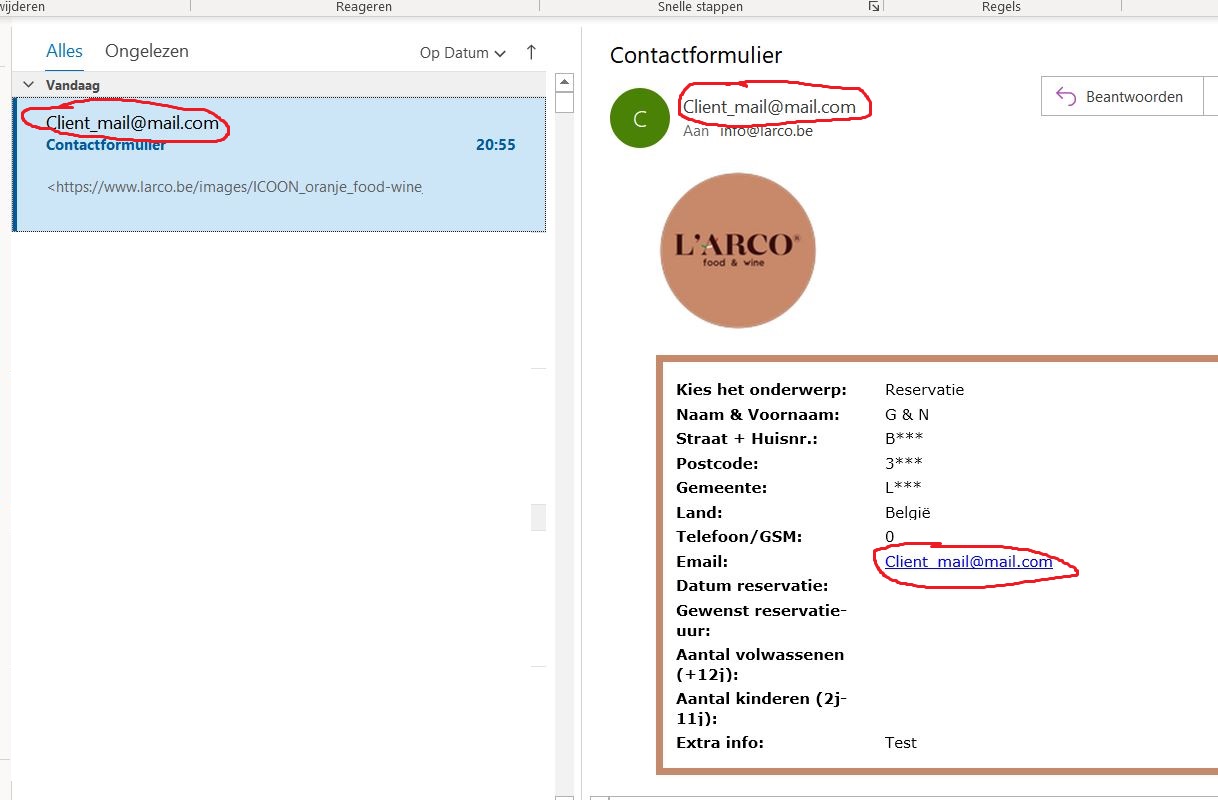 But when a client places an order in the shop then i can't reply the mail whithout typing the client his email address manually (see picture 2).
Can somebody help me out with it?