Advertising/ information message not displayed with announce into a case
Автор:
Axel  
Просмотрено 178, Подписчики 1, Размещенный 0
Hello Incomedia, all
WSX5 Pro v2022.1.7
I have configured an advertising/information message to be displayed into a centered checkbox...
But the message is not displayed on the online website... But OK into preview like here the picture is displayed.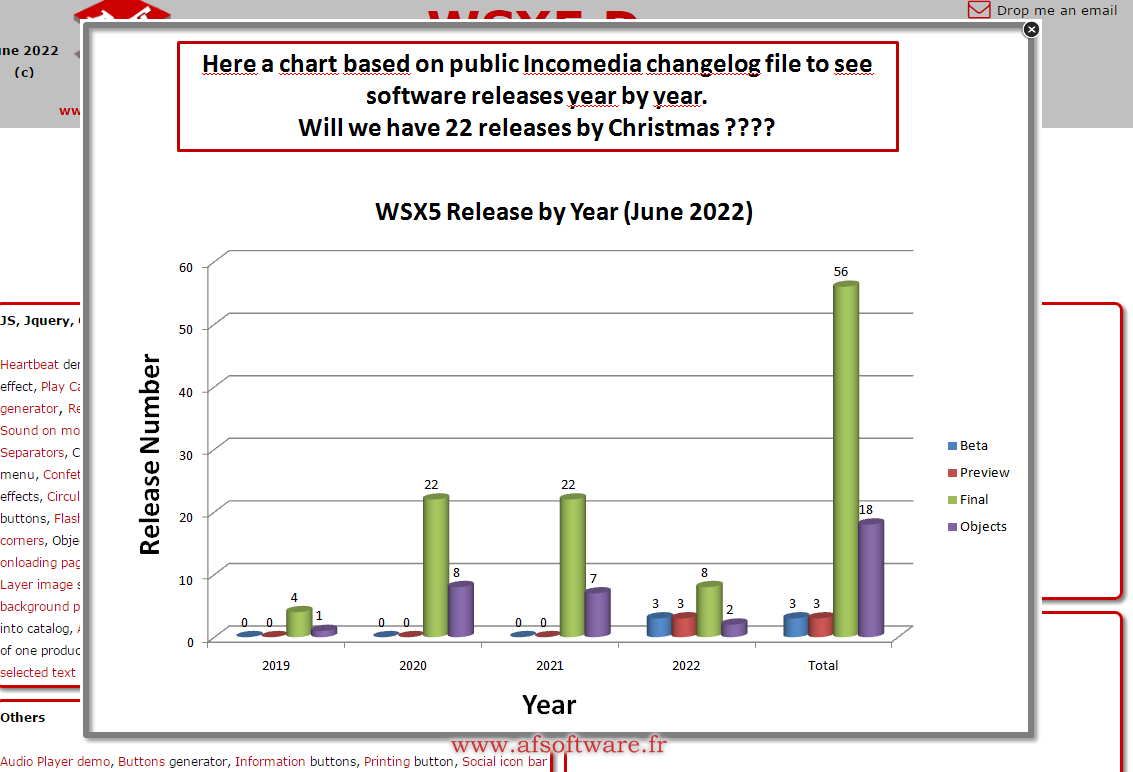 and the configuration is this one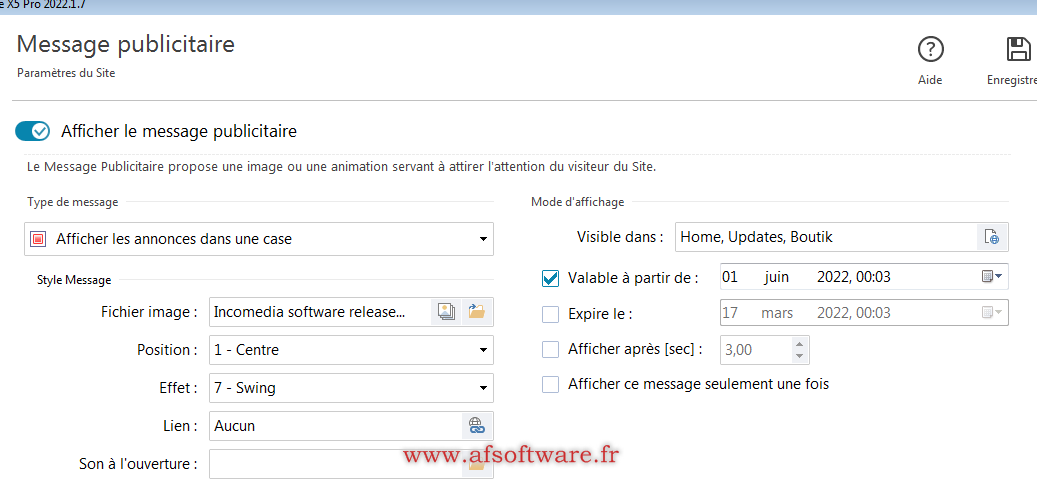 So to display correctly the picture I need to configure this one into WSX5: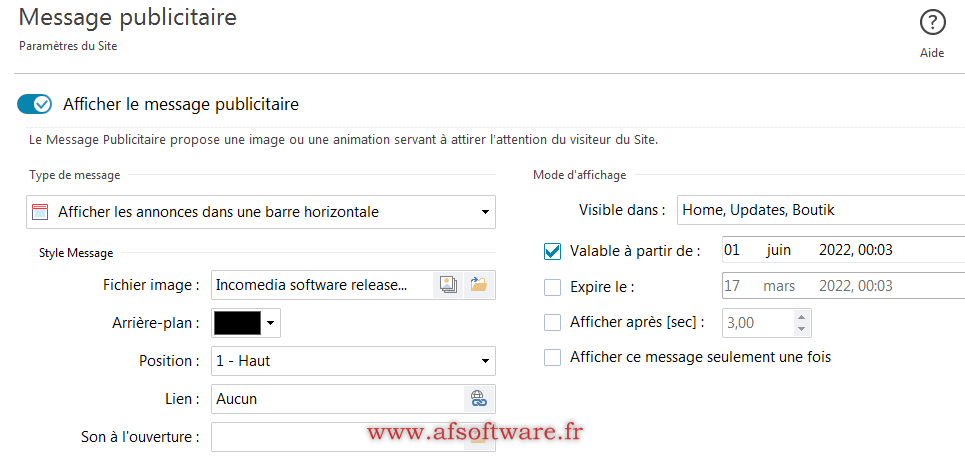 And the result is the good one on my demo website
https://wsx5demo.afsoftware.fr/index.html
Any explanation ?
Bug ? misconfiguration ? where ?
Enjoy!
Axel