Users, please support me on this!
Author:
Sinisa B.
Visited 2205, Followers 2, Shared 0
I want to make sure that Incomedia will implement the feature I mentioned below - so all the WSX5 users please support my post with your comments and/or +1.
Thank you!
*****
Since I don't want that anyone lose a client for NOT HAVING an ordinary eCommercer feature in the PRO version - I call upon the Incomedia to implement THE PRODUCT VARIANT QUANTITY OPTION!
If we have the possibilitie to set quantities - IT'S ESSENTIAL that we are able to set it on the product's variants as well!

For someone who sells T-shirts - it's really important to know how many black, red or blue shirt are still on the stock (of the same model)!
Below is a screen-shot of one cheap shopping cart solution - which has this option for years. I do not want to mention other competing eCommerce platforms - because I do not want to provoke any censorship (which is very popular now "in the free world").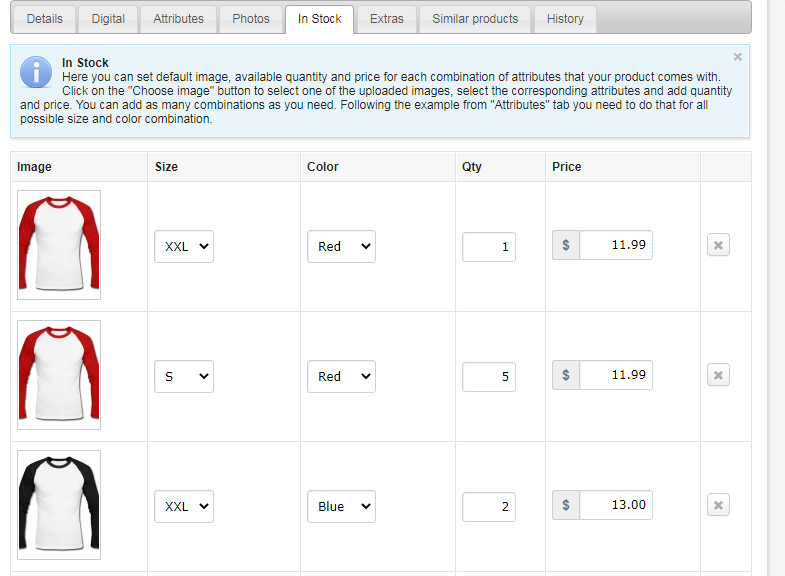 Anyhow - Incomedia please do not say it will be noted to the developers!Please do not say that - I lost one client because of that and I want a firm promise that this will be implemented soon!
Thank you for understanding!