Db viewer - layout changes with css?
Author:
Sinisa B.
Visited 788, Followers 1, Shared 0
I want to make some small layout-changes in the Database Viewer object (see the screen shot below):

1 - More space between the buttons and between the search box;

2 - Table TITLE align to CENTER;

3 - Font face and font-size change
Is this doable via CSS?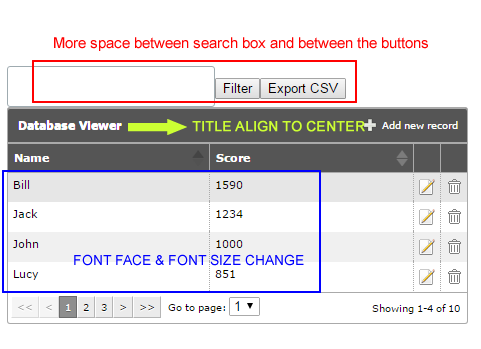 Thank you in advance for your suggestions!