Blog Posts Not Appearing on Google Searches "Not Indexed"
Author:
Giulio V.
Visited 900, Followers 2, Shared 0
My Blog Posts do not show up on Google searches. I have posted blogs for many months now and still don't see any posts.
Google Search Console informs me this - Alternate page with proper canonical tag - Status: Excluded Affected Pages 62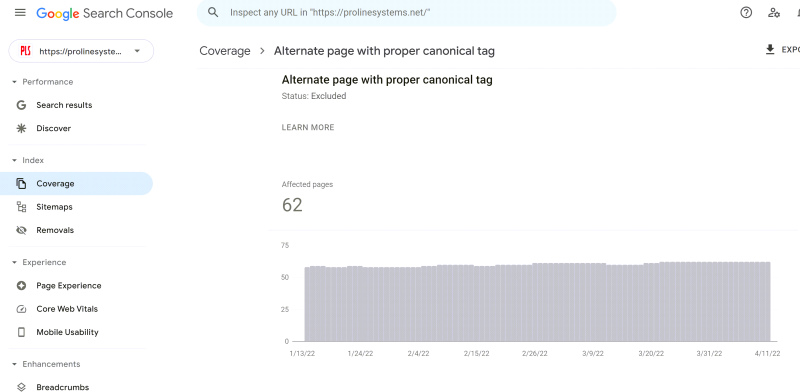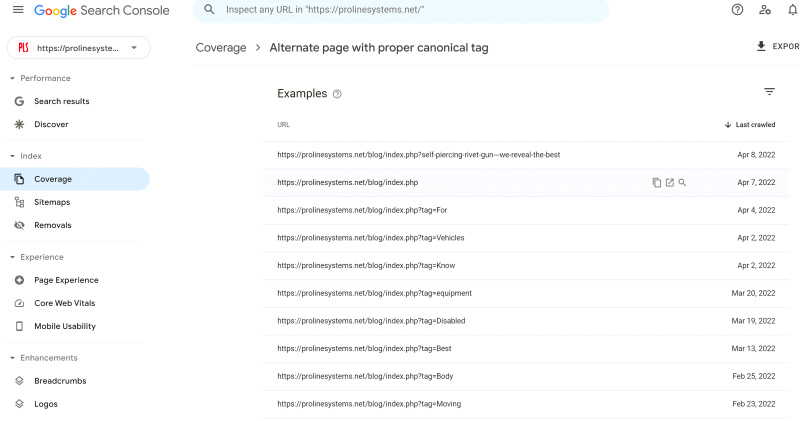 Here is the link to my Blog Page. https://prolinesystems.net/blog/index.php
So why aren't the Blog posts indexed? And why does it say Alternate Page with Proper Canonical Tag?
Am I doing something Wrong?
Thank you to all you folks that help make dealing with such issues less stressful. Aii the best, Giulio