Webhosting -wrong address
Author:
Mariana B.
Visited 502, Followers 1, Shared 0
Hello!
I renewed the licence in november last year and I don t know why at the section webhosting is writing this address and how I can change it https://mariana-balota.websitex5.me - this address doesn't exist , because the correct site is: piesebuldo.ro, which is about to expire in july, as you can see in the image below.
Please tell how to do, to replace with the correct website address?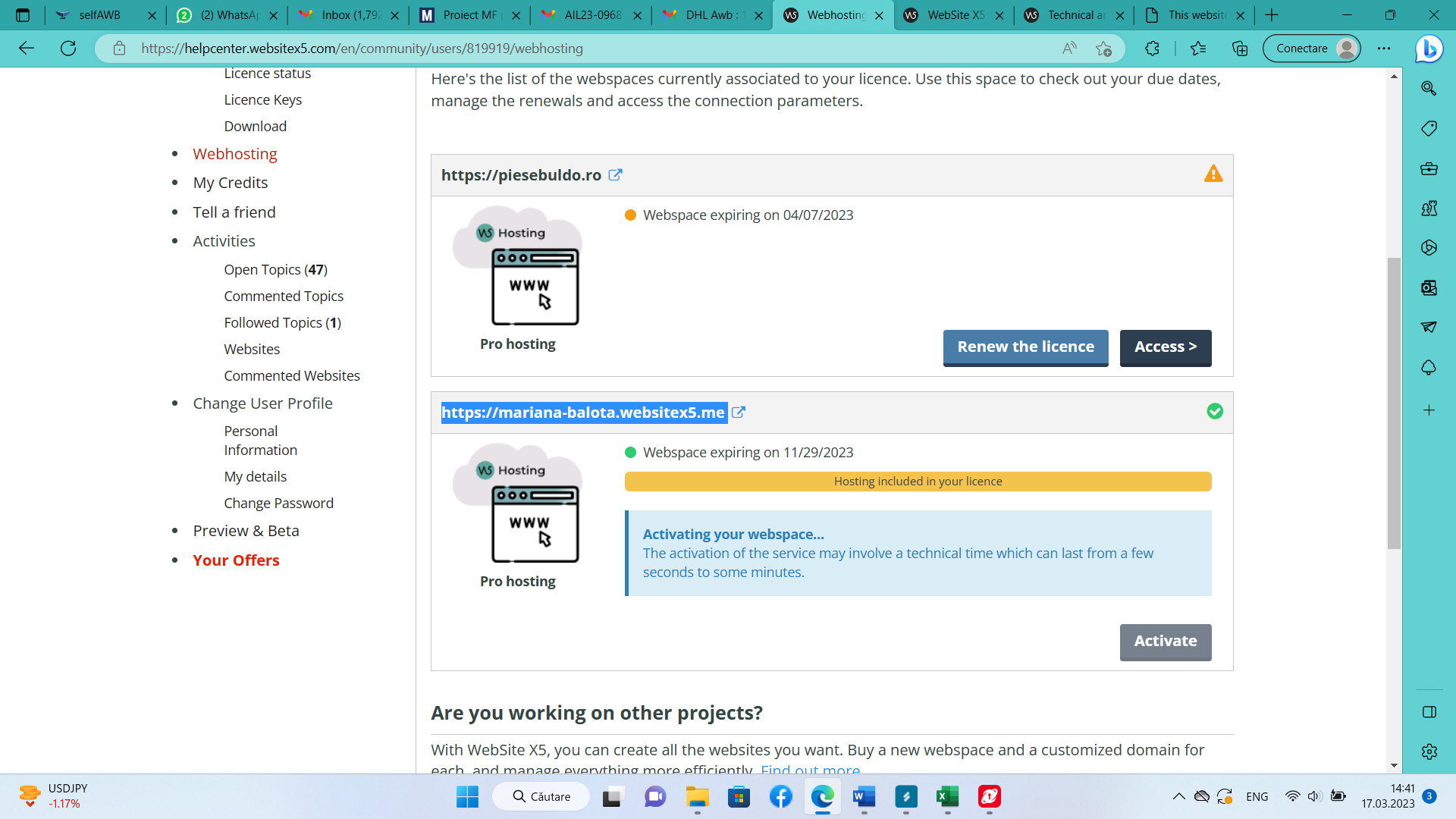 Thank you