Version 17 Error message.
Autor:
Jim C.
Visitado 564, Followers 1, Compartido 0
Hi All,
Using the latest version 17, project was working OK, closed it down and when re-opened the following error message appeared: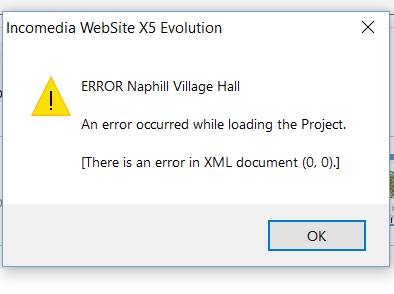 Whilst I can recover the project by importing a back up iwzip file, I am curious to know what if anything would have caused this error and how I can resolve the problem if it reoccurs in the future, without resorting to a back up iwzip file.
Any help or advice as always is very much appreciated.
Many thanks,
Jim