Entry Page Video settings
Autor:
Ionescu C.
Visitado 626, Followers 1, Compartido 0
Hello,
I would like to add an Entry Page to the website with a video.
Somehow after I have added the Entry Page the video it is displayed on the bottom part of the screen.
And you have to click on the video frame in order to start, I thought that auto-start was enable by default.
I didn't used any custom code.
Configuratiuon of Entry Page: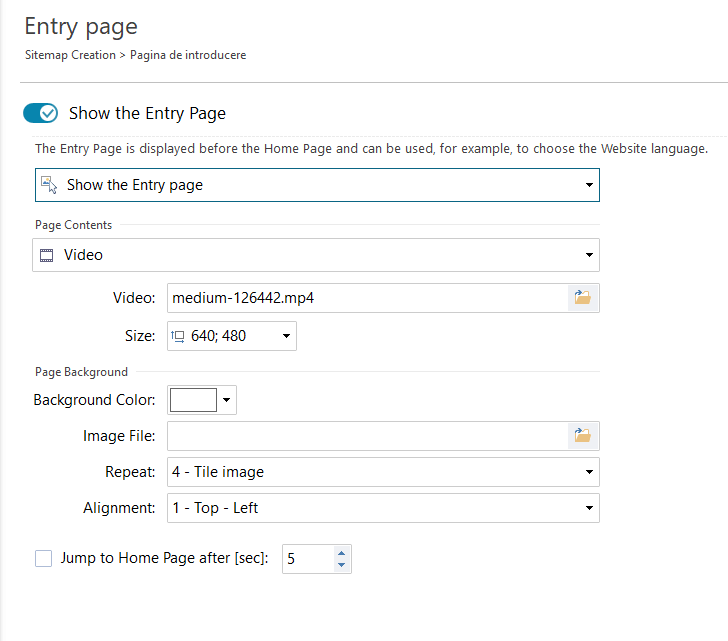 Any ideas on how to personalise the Entry Page video, regarding the position of it, auto-start it?
Regards,
Cristi