Facebook plugin not working on Chrome or Firefox
Автор:
A. Maxfield
Просмотрено 1443, Подписчики 2, Размещенный 0
I am using Incomedia WebSite X5 Professional 16.3.1 and The Facebook plugin no longer appears on Google Chrome or Firefox.
However, it still appears to work on Edge, Internet Explorer, and even Safari.
Both Chrome and Firefox appear to be blocking the link in the plugin.
https://connect.facebook.net/en_GB/sdk.js#xfbml=1&version=v2.8
But in the other browsers, it appears to work
When I try the link directly in the browser I get the following error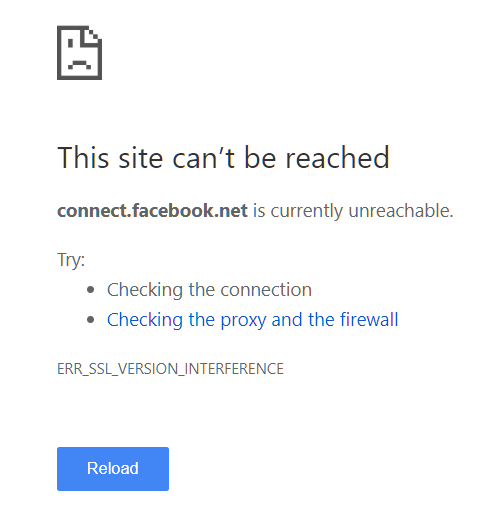 Any ideas please?