Website x5 professional V15 crashed, now i cannot open the Webpage to amend it
Author:
Cyril L.
Visited 850, Followers 1, Shared 0
While fixing my website the progarm crashed as per many other times in the past with V15. When i try to ope the application i get two messages. Please take note of the photos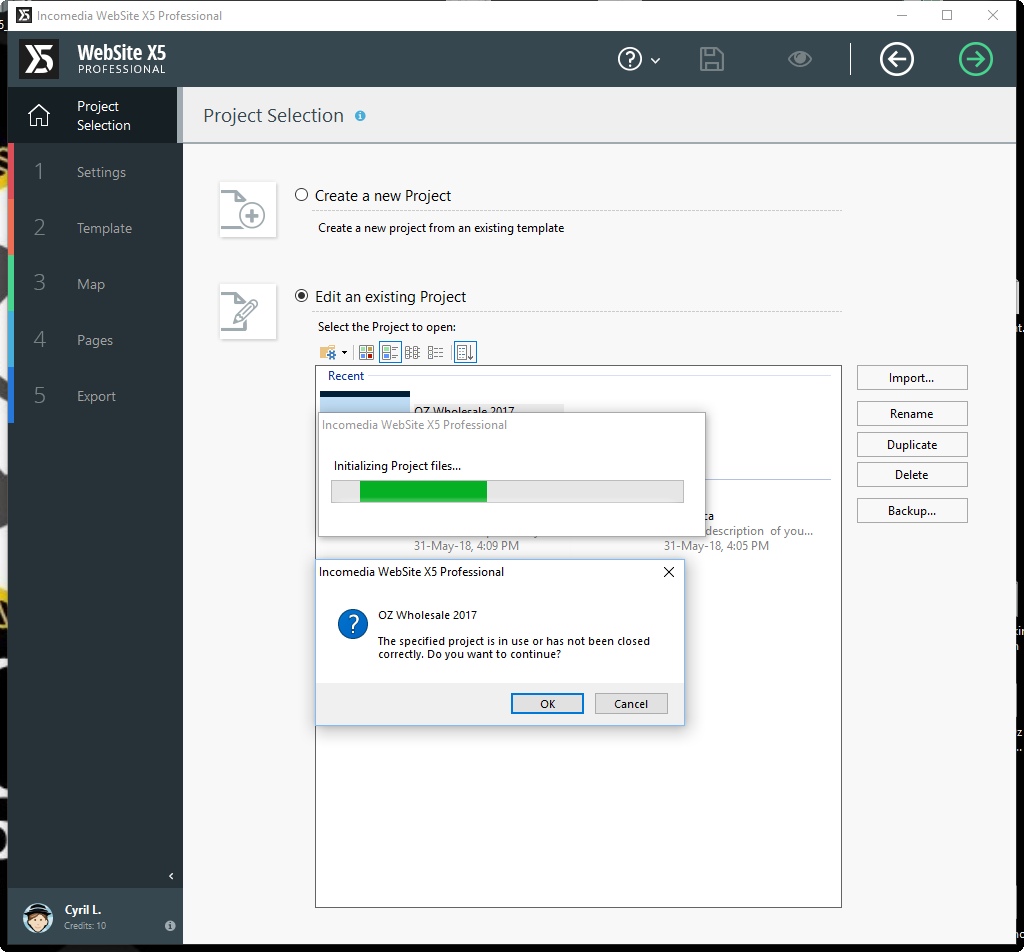 Of cause i click on continue then the next message comes up.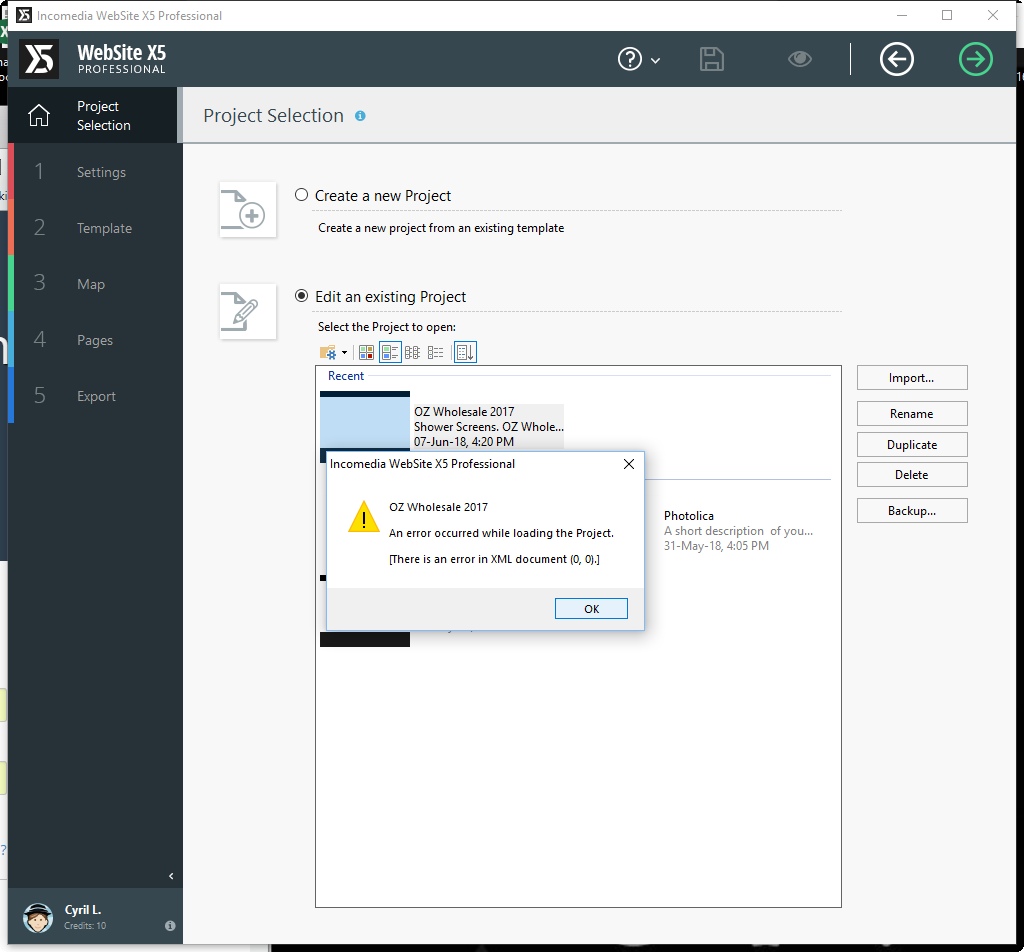 Which want allow me to open the website build/