Website image to be used when the website is shared on Social Networks
Author:
Ionescu C.
Visited 859, Followers 1, Shared 0
Hello,
The client requested to change the way the image it is shown on the social platforms.
From the guide, I changed the mentioned image.

Unfortunatly with no effect, it will display the same old favImage.
That it should display as a favImage
What is actually showing on FB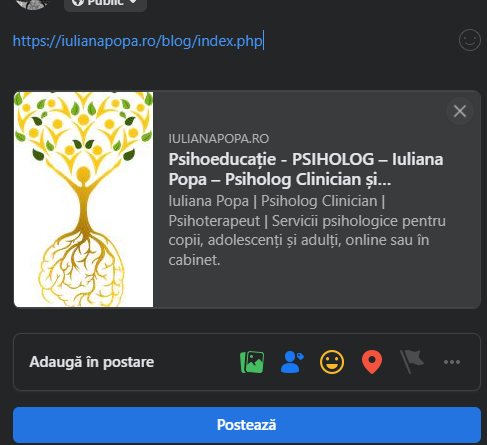 I have also added this code to Blog Main Page:
<meta property="og:image" content="http://iulianapopa.ro/favImage" />
<meta property="og:image:type" content="image/png">
<meta property="og:image:width" content="1200">
<meta property="og:image:height" content="630">
The image (favImage.png) has the dimensions of 1200x630, still without success.
Do you guys, have any idea how to display correctly the new Logo on Social Platforms?
Site Link
Regards,
Cristi