Different Favicon between pages
Author:
Ionescu C.
Visited 612, Followers 1, Shared 0
Hello,
I have noticed that while trying to post on FB the website, for comercial purpuse, the site image (favicon) is different from the one used in the primary page.
In the Home (Acasa) page I have the Favicon that I would like to be displayed for the whole website.
In the second page called Psihoeducatie, I can see that another favicon it is used.
Note that this is valid only if trying to post a FB POST:
Acasa: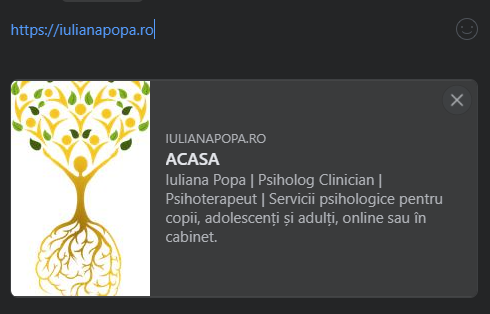 Psihoeducatie:

Do you guys have any ideas regarding this?
Website in question.
For any other pages from the website I don't see this.
Psihoeducatie page it is a BLOG Page.
I'm using the same images:


Regards,
Cristi